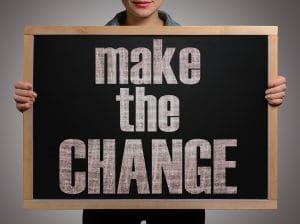 Do you already wear a prosthetic device for your tooth loss, such as a partial denture, dental bridge, or full denture? Perhaps you have begun considering switching to dental implants but you aren't sure if it's something you should follow through on or if the benefits you think you may receive are just the product of wishful thinking. We are here to reassure you that making the change can most certainly be just as advantageous as you imagine. Consider some very good reasons to move on to implants as added motivation.
Reason: Your Current Prosthetic Slips
One of the reasons you may wish to switch from your prosthetic device you're currently using to dental implants: Your current device slips. This may be just a bit of wiggling when you speak or eat. Or, it may be much more serious. When you choose to secure a crown, bridge, or denture with implants, there's no slipping.
Reason: You're Tired Of Replacing Your Device
Perhaps you have been dealing with tooth loss for many years and one of the most frustrating aspects of it to you is dealing with suddenly requiring a new prosthetic either because yours no longer fits or because it is damaged or too worn for continued wear. Dental implants may essentially last forever, which means your smile isn't changing shape and you're not dealing with nearly as much upkeep (if any) in this way.
Reason: Your Smile Doesn't Feel Like Your Smile
Perhaps you have a traditionally supported denture. While you can speak and chew and show your smile off proudly, that doesn't mean it feels like it's your smile. If you'd like to return to the sensation of a smile full of rooted "teeth," it may be time to discuss how dental implants can improve your grin.
Schedule Time To Ask Whether It's Time To Switch To Implants
We would love to see you for an implant consultation, during which we can talk with you about moving on from your current prosthetic device to one supported by implants. Schedule the time you need in Santa Rosa, CA by calling Santa Rosa and Rohnert Park Oral Surgery at 707-545-4625 to schedule your visit today.