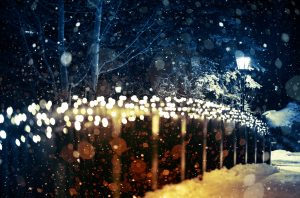 It's very easy to get swept up in the problems you're facing now as you struggle with your smile as tooth loss affects your daily life. It's also very easy to think to yourself that you absolutely want to pursue dental implants from our Rohnert Park, CA practice but you forget it takes time. So, you put it off and one week bleeds into another and then months go by. Rather than thinking of everything in the here and now with implants, we would like for you to think about the entire process as you consider an important end goal. This might give you some much needed motivation to get started! For many, the idea of being all done with replacing missing teeth by the winter holidays is a fantastic starting point. Let's talk about the details!
Remember, It Takes Time
Don't forget: We suggest considering starting right now with receiving dental implants because it takes some time. No, it doesn't take a couple weeks! It takes several months from the very beginning until you're all done and your smile is complete and yours again! Remember that the process is going to include many steps that are unique to your smile, such as implant placement, recovery, and placing restorations.
Open Spaces Make Holiday Time Complicated
Holiday time is already a little bit complicated and often feels stressful. When you're wanting to focus on gift buying, party planning, enjoying social events, enjoying all of the wonderful food, and seeing old friends and family, you don't want to feel stressed about your teeth, too. When you have dental implants by the holidays, you can rest easy about your smile. It will let you eat all of the goodies again, you'll look beautiful, and you'll be able to chat it up without any potential complications!
No More New Year's Smile Resolutions
Well, let's clarify this one: While you might still come up with some smile-related resolutions for yourself come New Year's Eve, you won't be including "replace my missing teeth with dental implants" anymore. Once you have them in place, you may instead be coming up with things like, "Remember to enjoy my smile more!" or, "Learn to stop worrying about my teeth." Your smile will be complete and you'll have nothing to worry about in regard to your tooth loss once you go through this journey with our team.
Get Teeth Replaced In Time For The Holidays
See us soon about dental implants if you'd like to ensure your journey is complete as you enter into the holiday season. Schedule the time you need in Rohnert Park, CA by calling Santa Rosa and Rohnert Park Oral Surgery at 707-584-1630 to schedule your visit today.