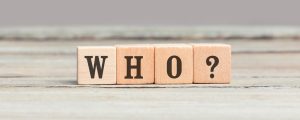 Have you recently been told that you may need oral surgery but you let that information go in one ear and out the other? If you feel dismissive of this type of care for your oral health, then it's possible you need to learn a bit more about it and allow our Santa Rosa, CA team to speak to some misconceptions. When you're getting even the slightest detail wrong, you might have an idea about dental surgery that's not at all accurate, which then causes you to miss out on exactly the type of oral improvement you need. Let us better your understanding of our care, so you see it is likely more suited to you than you realize!
Misconception: It's Mostly For People Who Don't Brush And Floss
Our team wants you to remember that oral surgery isn't something that only happens because you don't take care of your smile. True, if you completely neglect your teeth and gums, you may end up with problems that lead to a need for surgery. However, surgical procedures are also something that become necessary through absolutely no fault of your own! For instance, you are not responsible for wisdom teeth that become impacted or for an overcrowded smile that needs extractions. So, if you think there's a stigma attached to surgery for your smile, think again!
Misconception: It's Only For Adults
Smile-related issues that require oral surgery can happen to both kids and adults! So, if your child or teen ends up requiring care beyond general dentistry, don't worry! Just be happy there is an effective solution available (from our compassionate team!).
Misconception: It's For People With Huge Budgets
You may worry the second you hear mention that you could use oral surgery to improve your oral health that it's not something that will ever be an option for you. This may ring true to you whether you need dental implants, an extraction, or anything else. Remember: There are many ways to make the care that your smile needs work for you. So, before you assume this type of care is out of reach, remember to talk with us. Learn about treatment options, as well as financing options, and more, so you don't accidentally let this perfectly wonderful opportunity pass you by.
Let The Oral Surgery You Need Work For You
Come in to learn more about our oral surgery options and how we can help you make the work in your favor. Schedule the time you need in Santa Rosa, CA by calling Santa Rosa and Rohnert Park Oral Surgery at 707-545-4625 to schedule your visit today.