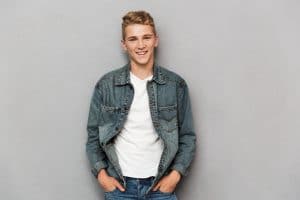 When the new year begins and you have a family, there's a lot to consider! If your family includes teenagers who may require oral surgery, then this can mean lots of planning, sorting through details, and more. How to make sure that you are making the best use of 2019 before the year is nearly through and you look back wondering where the time went? Our Rohnert Park, CA team happens to know a thing or two about maximizing your time when you have your teens' oral health needs on your mind. Let's sort through important factors to begin considering right away for an easy year!
Plan Wisdom Teeth Removal Now (Not Later)
We bring up wisdom teeth removal for teens quite frequently because it's something that many teens need. What you don't want is to wait so long that it turns into the need for removal because of pain or a problem. Instead, it's always easiest to take care of these third molars the moment you realize they can cause problems down the line (or the moment you decide you'd like removal just to be on the safe side). In any case, get started with sorting out details with your teen and for your teen right now, so you can check this off the list without stress in 2019!
Check In With Us For Teens In Need Of Implants
Do you have a child with one missing tooth or multiple missing teeth? Are you interested in learning more from us about how dental implants may help your teenager? Perhaps we have already met with you and you are waiting for the day when your older teen or young adult's jawbone finishes growing, so implants become an oral surgery option. If you have questions, check in with us now, so you can then plan for the remainder of the year with ease.
Align Your Calendar With Your Teen's Calendar
We suggest that you take a moment to consider your calendar and your child's calendar if oral surgery is a potential option for the year. Remember big moments like graduation, summer break, summer trips, and even heading off to college for seniors, so you can plan accordingly (the sooner, the better).
Bring Your Teens In Soon For Oral Surgery
Whether your teens are in need of wisdom teeth removal, are waiting to qualify for dental implants, or otherwise, kick the new year off by scheduling a visit with our team, so we may begin crafting a care plan. Schedule the time you need in Rohnert Park, CA by calling Santa Rosa and Rohnert Park Oral Surgery at 707-584-1630 to schedule your visit today.