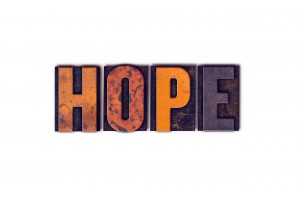 When the broken tooth you bring to your dentist (that you assume will just need something like a crown) turns out to be something that is much more serious than you imagined, you may feel the world shift on its axis. You only know about crowns and root canals and the like. What you've never had to deal with is saying goodbye to a tooth because it is too damaged. Is there hope for you, you wonder? The answer is a very big yes, from start to finish. When you work with our Santa Rosa, CA team of oral and maxillofacial surgeons, you will quickly see that handling what first seemed like quite a bad thing is nothing to worry about at all!
We Can Comfortably Remove The Tooth
First, don't fret if you have a severely broken tooth that requires removal. We know that this may sound a little scary but there's nothing to worry about! Your oral surgeon will remove your tooth through a treatment known as a dental extraction (which happens to be a very common procedure). The best part? In addition to the fact that this will get you on a path toward a beautiful, healthy smile again, you also won't feel much of anything during the extraction. We offer a variety of anesthesia options, so you'll be completely comfortable!
We May Replace Your Tooth!
Yes, of course, when you have a dental extraction for a tooth that's severely broken, your first fear is that you're going to have to live life without a tooth where a tooth once lived! Or, you think you'll have to have a traditional bridge or partial. These are not true. You have access to our complete selection of dental implant solutions, which are vast (and diverse enough to suit just about any issue and budget out there!).
Your Treatment Options Abound
As mentioned, there are many different ways to replace your broken tooth (after an extraction) with a dental implant, depending on your needs. Keep in mind that we can help you figure out every last detail, from extraction to final replacement, when you come on in to our practice to meet with our compassionate team!
Schedule Care With Us For Your Damaged Tooth
When your broken tooth is too damaged to salvage with the help of a restorative repair, we remind you that our friendly team of oral surgeons is here to provide you with the care your smile needs! Schedule the time you need in Santa Rosa, CA by calling Santa Rosa and Rohnert Park Oral Surgery at 707-545-4625 to schedule your visit today.