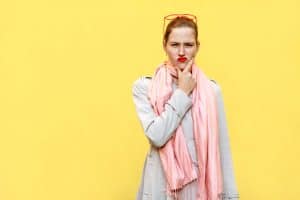 Do you notice that the main focus of the questions you've been coming up with recently in regard to dental implants has a lot to do with fit? Perhaps you have been wondering how implants fit within your jawbone to correctly support a straight and complete smile. Maybe you've been feeling curious about how long your implant-supported crown, denture, etc. will continue to fit because you have heard that after tooth loss, smiles can change. Our Santa Rosa, CA team can easily answer this for you and will be happy to offer even more information when we see you next.
Implants "Fit" Because They Are Strategically Placed
We remind you that dental implants fit not because we simply put them into the openings in your smile and then figure things out later. Instead, we gather extensive information about your smile through the use of advanced imaging. Then, based on precise measurements, we strategically place implants in such a way that they will beautifully support a restoration or restorations to replace missing teeth. The end result is a complete smile with balance.
Restorations Work Because They Are Custom Crafted
We don't just pull universally sized restorations out of a storage bin and secure them to your dental implants! Nope. Everything you receive from us is completely custom crafted to fit beautifully with your needs and the dimensions of your smile.
Everything Continues To Fit Because, Well…
This is a more complex topic! However, it is very easy to understand. You may worry that over time, your dental implants and restorations won't fit anymore. After all, this is common with traditional dental bridges, dentures, etc. Here's the story:
With traditional prosthetics, you're not replacing your roots. With implants, you are! With root replacement, jawbone stimulation continues (it's one of the things roots do), which helps keep your jaw healthy and full of its volume. As a result, there isn't the jaw tissue deterioration common with traditional prosthetics. The result? Your smile doesn't lose volume or change shape. Therefore, your implants and restorations continue to fit. (However, patients who choose traditional bridges or dentures may need replacements over time because their smiles do change shape and size).
Learn About Dental Implants And Fit
If you have questions about the way dental implants fit and their ability to last, we strongly suggest that you spend some time discussing the details with our team during a consultation! Schedule the time you need in Santa Rosa, CA by calling Santa Rosa and Rohnert Park Oral Surgery at 707-545-4625 to schedule your visit today.