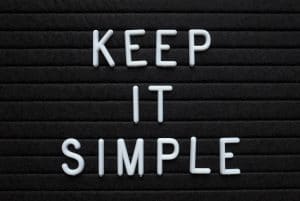 Just the idea of considering dental implants alone may cause you to feel you're about to take on quite a lot! It's a new challenge, a new topic, and it is going to include lots of new information. What you're certain you don't want to deal with is any unnecessary additional work or confusion as you sort through these new and potentially very exciting details, if you are someone dealing with tooth loss. Fortunately, our Santa Rosa, CA team is proud to say that there are many things we do for our patients to help make the whole process so much easier! Learn more and you may feel even more excited to get started.
#1: We Can Explore Cost Options For You
Our team wants you to keep in mind that we are more than happy to explore the cost of dental implant options for you. We know that as you initially approach implants, you may feel a little embarrassed to ask about costs and you may be worried that they aren't going to prove to be budget-friendly. Please remember that there are many more options than you may realize and in many different ways. So, rather than assume it's not going to work for you or hide behind shyness, feel free to be up front! Let us know what you're hoping to achieve, so we can offer you lots of pathways.
#2: We Can Clear Up Misinformation
If you have done any research on your own, you have been talking about dental implants with friends, and more, remember that it's very easy for us to clear up misinformation. We can also verify any facts that you have that are spot-on! Ask us questions, even if you're feeling a little unsure about the information you have, so we can clear it up, as you feel much more knowledgeable!
#3: We Can Collaborate With Your Doctors
Trying to figure out what to do when you're working with multiple doctors can become confusing. We remind you that we will be happy to work in collaboration with your general dentist and any of your doctors to ensure you're not dealing with excessive legwork, guesswork, or that you feel in the dark in terms of what's happening, what's best, and more. Simply remember to speak with us about your thoughts and concerns and remember that our team of oral and maxillofacial surgeons will ask questions, gather information, and provide you with any and all instructions you need for an easy, seamless experience in seeking our dental implants for your smile.
Enjoy Exceptional Implant Support
From receiving support in terms of researching dental implants to enjoying our guidance throughout the process of receiving them and beyond, remember that our team is here for your every need! Schedule the time you need in Santa Rosa, CA by calling Santa Rosa and Rohnert Park Oral Surgery at 707-545-4625 to schedule your visit today.