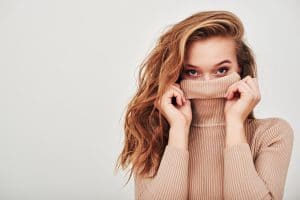 For some patients, discovering that our Rohnert Park, CA practice offers the oral surgery treatment they need is a huge relief. For others, in addition to relief there's some sense that simply requiring treatment from us is something to be upset about, embarrassed about, etc. As a result, you may feel the urge to run away and never look back! Of course, we strongly suggest that instead, you come in to get to know our friendly team and to receive the help your smile needs. Find out more about what's going on with your feelings and why your motivation to avoid surgical procedures is probably not something you need to worry about any longer!
You Feel Like A Failure
There are so many things that go into potentially requiring oral surgery that we always remind patients: There's no reason to wallow in negative feelings! Sure, maybe you will make some changes to your daily smile care, so you're giving your oral tissues greater protection. However, sometimes you simply miss some bacteria and you end up with a damaged tooth. Sometimes, accidents happen. Sometimes, you have a wisdom tooth that becomes impacted through no fault of your own! Remember, there's no way to fail with your smile unless you ignore the treatment you require! So, come on in. We will be happy to help you see the benefit of addressing your oral health needs.
It's Making You Feel Older Than You Are
No matter your age, when oral surgery comes into the picture, it may make you feel even older than you are. You might think, "But that's for someone older than me!" While you may have some preconceived ideas about oral health, surgery, smile issues, and the groups these topics affect, we remind you that the need for smile help knows no age! We see patients in all age groups, from children on up! Even better news? Regaining a healthy smile will most certainly help you enjoy a youthful grin!
You Feel Like The Only One!
Our practice operates and remains open day after day because so many people, just like you, require the specialized care that our oral surgery practice offers. So, when you start feeling like you're the only person in the whole wide world requiring advanced care for your smile, think again.
See Us For A Relaxing Visit
Come in when you know that selecting oral surgery will be exceptionally beneficial to your smile! Ask us absolutely anything you'd like about the care we offer, so you can gain a sense of security and confidence! Schedule the time you need in Rohnert Park, CA by calling Santa Rosa and Rohnert Park Oral Surgery at 707-584-1630 to schedule your visit today.