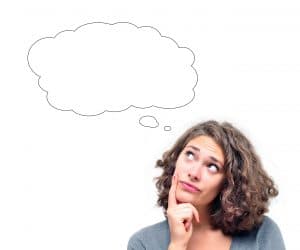 The idea of right now when it comes to dental implants and your smile? It all sounds fantastic! You learn that your smile is going to look significantly improved (actually, it's going to look complete and beautiful again). You learn that it will be in excellent condition once more, as well, and since you'll have a balanced, full bite back, you'll have your ability to eat and speak and do everything else you do with your smile again. However, you may wonder, what does the future have in store for you? Will the benefits stand the test of time? Permit our Santa Rosa, CA team to answer that for you!
Will My Smile Still Look Good?
One of the nicest forms of reassurance we can offer our patients in regard to long-term expectations with dental implants is the fact that they will allow you to enjoy a smile that still looks just as lovely years, if not decades down the line. Your smile isn't going to be doing any shifting, thanks to the addition of implants and restorations, and the materials we use are lifelike and resilient. Care for your smile and it will continue to look lovely!
Will My Smile Change Shape?
The amazing thing about selecting dental implants for your smile is that they protect your smile. As you may already know, when you choose prosthetics supported by your natural tissues (we call these traditionally supported prosthetics), you aren't protecting your jaw from deterioration. As it breaks down over time and the tissue is resorbed, the shape of your smile changes. As a result, you need to replace your traditional prosthetics every now and then, so they fit correctly. However, when you're replacing teeth with implants, whether those implants support a crown, denture, or otherwise, they protect your jaw tissue. So, your smile doesn't change shape and you don't need to worry about replacement prosthetics. You get to simply continue enjoying your smile!
Will Function And Stability Remain Impressive?
Yes! Of course, one of the major advantages of dental implants is that, like your natural roots, they're not going anywhere. They're solidly fused with you jaw tissue, which means they continue to offer the same exceptional support to restorations year after year. You can enjoy the use of your smile (when you care for it properly) without worry.
Enjoy Your Complete Smile For Years To Come
Come to our practice for dental implants, implant education, and more if you are interested in relying on them to replace your missing teeth. Remember that they offer you long-standing solutions and stability! Schedule the time you need in Santa Rosa, CA by calling Santa Rosa and Rohnert Park Oral Surgery at 707-545-4625 to schedule your visit today.