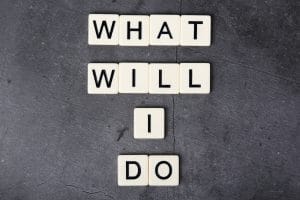 Does something feel wrong with your smile and you just have the sense that it's related to your dental implants? When this is the case, there are some things you should do right away (and then some thing you should definitely not do). Are you sure about the best approach, when you're in this situation? Take a moment with our Rohnert Park, CA team as we guide you through the do's and don'ts of handling your smile concerns when something doesn't feel right but you're not entirely sure about the cause of the problem! (Hint: Coming in to see us is usually the right answer).
Don't Try Self Treatment
We know that it's very tempting to try to do some problem solving on your own, so you can figure out what's going on with your oral health and your dental implants. Maybe you even see a particular concern and you figure that you should be able to make things better. Whatever the case, we strongly suggest you choose not to take matters into your own hands. Don't try to perform your own treatment, try out a new product, etc. Instead, call us. Tell us what's going on. Come in for a visit! It's a safer decision that will yield only positive results.
Do Continue With General Hygiene
Part of you may wonder if you should keep brushing and flossing your smile, when you worry that something is up with your dental implants. Maybe, you consider, you should stop your dental hygiene altogether until you see us, because you worry you'll cause irritation. To the contrary, you should always continue with brushing and flossing to ensure you're keeping your smile clean and you're not promoting the development of any additional problems.
Don't Wait To See What Happens
You may feel tempted to just sit back and wait to see what happens with your smile. You may be quite optimistic, hoping that whatever sensation you've experienced that isn't so wonderful suddenly disappears. While anything is possible, it's probable that the issue will only progress and become worse. So, it's best to contact our team right away when you detect a change.
Do Call Us Right Away
When you realize something might be wrong with your dental implant treatment, as mentioned, always call us right away. Even if we determine that it was just minor irritation, it is better to come in to be on the safe side with dental implants!
Contact Us When You Need A Visit
Get in touch with our team just as soon as possible, when you realize something feels wrong with your dental implants. Let us know what you're experiencing, so we may examine your smile and offer any necessary care. Schedule the time you need in Rohnert Park, CA by calling Santa Rosa and Rohnert Park Oral Surgery at 707-584-1630 to schedule your visit today.