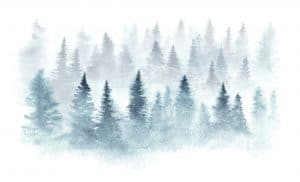 Yes, we know, the last thing on your mind at the moment is winter break. You're finally getting back into the swing of things, now that summer vacation is over, the kids are back in school, and the thought of winter break seems like a distant thing to consider. We get it. However, our Santa Rosa, CA team also knows how quickly those days fly by and how upsetting it is to wake up at the end of autumn, realizing that your child needs our care, that you need something, that there are thousands of other tasks to complete, and prioritizing feels impossible. Let us help you with this first, quick suggestion: Set up essential oral surgery today!
Come In Now, So Future Planning Is Easy
Not really sure what your child needs but you are under the impression that wisdom teeth removal is going to be a big "yes" from us? We encourage you to find out whether this is the case by scheduling a visit with us as soon as you can. Once you find out what your child may require, you can then easily take a look at the remainder of the year and plan the removal of problematic third molars without any stress or strain! Just let us know what day and time will work for your needs and you can ensure you make the most of those days off from school.
See Us Soon For Insurance Planning
Does your dental insurance include benefits that you may use for your oral surgery needs and that you must use by the time the year is through? While it may feel as though you have lots of weeks and months to consider the details, again, we suggest you consider getting started right now. Whether you are interested in dental implants or other oral surgery needs, you will be able to plan ahead, so you do not end up feeling frantic or missing out on using benefits by the end of the year.
Reach Your Goal For This Year
Did you mention to yourself at the beginning of the year, when you still had 12 full months ahead of you, that you would like to get started with your smile improvement plans? Perhaps you wanted to begin the process of receiving dental implants! However, you have not seen us yet about your oral surgery. Remember, fall and winter holidays are coming up, as is winter break! It may turn out that beginning care with us before these moments arrive is to your benefit, so you hit your goal without having oral treatments planned right in the middle of them. See us soon for easy planning!
Make Winter Smile Plans Right Now
Come in soon to learn more about what your smile requires in terms of oral surgery, so you may easily plan out the remainder of the year. Remember, getting a head start makes for easier scheduling. Schedule the time you need in Santa Rosa, CA by calling Santa Rosa and Rohnert Park Oral Surgery at 707-545-4625 to schedule your visit today.