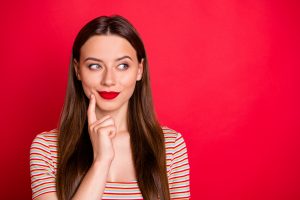 If you're like many patients we see for oral surgery needs at our Santa Rosa, CA oral and maxillofacial surgery practice, then you see routine dental care as just another part of life. It's no biggie! However, when the topic of surgery comes up, all bets are off! There's something about needing specialized care that just might send you into a bit of a tizzy. While it is, of course, something that's more intensive in terms of the care it provides and it does require surgery, we want you to remember that like your usual smile upkeep with your general dentist, it's something you can regard as an essential part of your life that doesn't need to cause anything but happy thoughts! Learn more.
Like Routine Care, You See Us For A "Checkup"
No, it's not the exact same kind of checkup because we aren't going to be cleaning your teeth and checking for cavities! However, like receiving any other type of dental care, you'll come in for a checkup of sorts that we may refer to as a consultation. It's a chance for us to learn more by speaking with you about how you ended up at our practice, what's going on with your smile, and by looking through detailed examination at what requires oral surgery. We'll recommend a treatment or series of treatments and you'll go home! See? Nothing new here!
Like Routine Care, You'll Receive A Treatment And Recover
Yep, it's true that the removal of a wisdom tooth is a surgical procedure and more complex than your routine restorative dental care treatment you receive from your general dentist. However, the same general steps apply! You'll come in to see our oral surgery team. We will get you completely comfortable, ensuring the site in question is numb (and your experience will also likely include dental sedation). We will perform your treatment, you'll go home, you'll recover with our specific instructions, and you'll be all better! Same general story, just a few different characters and details!
Like Routine Care, The Goal Is Your Healthy Smile
Nope, we don't just mean a smile that feels okay and looks like it's probably healthy. We are talking about the same thing that you strive for when you receive general, routine dental care: Receiving the professional treatment you require (in this case, oral surgery) to bring your smile to optimal oral health, complete structure and function, and to promote its loveliest appearance.
Make Your Oral Surgery A Wonderful Experience
Recognize by speaking with us and learning about the care that we offer that you can most certainly follow through on receiving oral surgery in a relaxed, happy manner! Come in for a consultation soon! Schedule the time you need in Santa Rosa, CA by calling Santa Rosa and Rohnert Park Oral Surgery at 707-545-4625 to schedule your visit today.