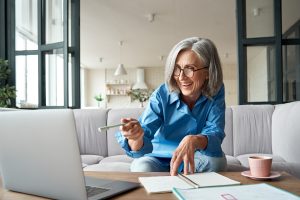 When you lose several of your teeth, this could mean complications for everything from speaking to eating. But in addition, the shape of your smile could change as you lose mass and density in the jawbone. The loss could prevent you from qualifying for dental implants. However, your Santa Rosa, CA, oral surgeons can help with ridge augmentation!
Tooth Loss and Jawbone Changes
The loss of one or more of our teeth means big changes for our smile, and none of them are positive. One major change is the sudden drop in nutrient flow to the bone tissue around the missing root. Without regular doses of calcium and phosphors, the nutrient-starved bone tissue breaks down. This means a loss of mass and density, which could cause the person to develop an aged appearance. This also means there may not be enough tissue to reliably support a dental implant, which complicates your tooth replacement process.
Ridge Augmentation
To rebuild the smile, our team may suggest a ridge augmentation, also known as a jawbone grafting procedure. Basically, we use bone grafting to rebuild the portions of the smile lacking in mass and density, so you can once again support roots and proceed with dental implant placement. The bone tissue will likely be taken from another portion of your body, usually the chin or back of your lower jaw. We could also take tissues from your hip or shin bone too. For others, we could recommend the use of synthetic materials, which proceed to turn certain cells into bone without rely on traditional grafting methods. Once complete and healed, we can move forward with tooth replacement.
Dental Implant Placement
After we rebuild, your smile, we will employ advanced digital technology and surgical guides to plan the placement and complete the process, avoiding nerves and tissues and ensuring the new root can stimulate bone growth and support a restorations or prosthetic. After osseointegration, in which the new root bonds with your smile, we will add an abutment to secure a crown or prosthetic to complete the visible portion of your new smile. If you have any question about the oral surgical procedures that rebuild smiles or address lost teeth, or if you would like to schedule a consultation to see if you need treatment, then contact our team today. We want to help you make big changes, positive ones, for your smile in 2021.
Do You Have Questions About Preparing Your Smile For Implants?
Our team is ready to help lay the groundwork to prepare your smile for dental implants. To learn more about how our team transforms the beauty of your smile with oral surgery, or to schedule a consultation, call Santa Rosa and Rohnert Park Oral Surgery in Santa Rosa, CA, today at 707-545-4625.