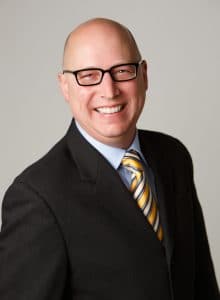 Christopher S. Daniel, DDS, MD, FACS
Dr. Christopher Daniel delivers the highest quality oral surgery care while treating each individual patient as he would his own family. Dr. Daniel is a Board-Certified Oral and Maxillofacial Surgeon, Physician, Dentist and Fellow of the American College of Surgeons. Born and raised in San Antonio, Texas, Dr. Daniel earned his BA at UC Davis. He returned to Texas to earn his DDS at the University of Texas at San Antonio where he graduated valedictorian. He went on to earn his MD and Oral and Maxillofacial Surgery Certification at the University of Texas at Houston. After completing his general surgery internship, anesthesia training and oral surgery residency, he and his wife Kelly, a native of California, settled in Sonoma County.
Dr. Daniel is committed to giving back to his community by volunteering his time where he co-leads the Medical Triage unit for the California Dental Association Cares program. This is a free program offered two weekends a year providing care to Californians who experience barriers to dental treatment and oral health education. He is also active in our local dental society where he sits on the board of the Redwood Empire Dental Society.
Enjoying healthcare education, Dr. Daniel lectures at Santa Rosa Junior College and Sonoma State University as well as offering continuing education to our Sonoma County medical and dental colleagues. Dr. Daniel is interested in stem cell science as it relates to the exciting field of regenerative medicine. In 2016, he became co-founder of Stemodontics, a company that isolates, expands and stores stem cells harvested from wisdom teeth.
Dr. Daniel joined our practice in 2008. He is very much at home in California where he enjoys family time with his wife and son, playing his guitar and outdoor sports including hiking, mountain and road biking, and snow skiing.
Membership
American Association of Oral and Maxillofacial Surgeons (AAOMS)

California Association of Oral and Maxillofacial Surgeons (CALAOMS)

American Dental Association (ADA)

California Dental Association (CDA)

American College of Surgeons (ACS)

Redwood Empire Dental Society (REDS)

International Team for Implantology (ITI)

Academy of Osseointegration (AO)

Edward C. Hinds Academy
Education/Certification
Advance Cardiac Life Support (ACLS) (year; keep in backward chronological order)

Diplomate: American Board of Oral and Maxillofacial Surgery (year)

Fellow: American College of Surgeons (year)

Oral and Maxillofacial Surgery Residency: University of Texas, Houston (year–2008)

Doctor of Medicine: University of Texas, Houston (2006)

Doctor of Dental Surgery: University of Texas, San Antonio (2002)

Bachelor of Arts, [Discipline]: University of California, Davis (1994)
If you have questions or concerns, or wish to speak with one of our oral/maxillofacial specialists, then please contact our staff at Santa Rosa Oral Surgery, or set up an appointment by clicking here.