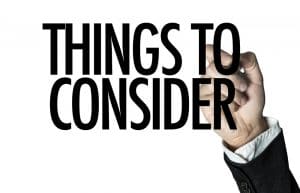 In the forefront of your mind as you learn about replacing missing teeth with implants is likely something similar to the following: "How much will dental implants cost me?" You may try and try to find the details you're seeking out online but to no avail. We urge you to recognize that each patient will end up with a different required investment. Why is this the case? Well, there are many factors that go into figuring out the final costs associated with your smile completion. Let's run through some of the details. In the meantime, when you're ready for facts and figures unique to your smile, call us to schedule your consultation!
Current Smile Health
Keep in mind that we will place dental implants into a smile that is healthy, which includes placing it into a jaw that has good structural health and that is not diseased. The same is true for your gums and other tissues. So, if you are in need of bone grafting, this may add to the final cost. If you require periodontal treatment or restorative care in preparation, these treatments may also contribute to the final cost.
Number Of Teeth
If you are missing one tooth and require one dental implant, the cost will be much lower than if you are missing eight teeth, and so on and so forth. Keep in mind that the particular placement of the tooth or teeth, and number of missing teeth will come into play.
Type Of Restoration
What type of restoration are you planning on supporting with your dental implants? A single implant and crown requires a different investment than a couple implants and a dental bridge. Or, you may choose a partial denture or full denture that is retained by implants. These choices, as well, affect final costs. Learn more with a visit.
Learn More About Your Implant Investment With A Consultation
If you're ready to get serious about choosing dental implants for your smile, gather all of the information you need during a consultation. Schedule the time you need in Santa Rosa, CA by calling Santa Rosa and Rohnert Park Oral Surgery at 707-545-4625 to schedule your visit today.