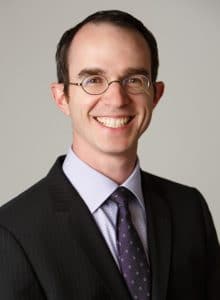 Jason Rogers, DDS
As a skilled oral and maxillofacial surgeon, Dr. Jason Rogers appreciates the unique role he plays in the delicate balance between medicine and dentistry. He works hard to put his patients at ease by building trusting relationships and providing individualized care.
Dr. Rogers received his bachelor's degree from UC Irvine and his doctorate in dentistry from UC San Francisco, where he earned accolades for his leadership, teaching and research. He joined our practice immediately after completing his oral and maxillofacial surgery residency at Loma Linda University in 2016.
Dr. Rogers is pleased to treat patients in both our Santa Rosa and Rohnert Park offices. A recognized expert in his field, he continues to publish in industry journals and present at scientific conferences and meetings. He also volunteers with California CareForce to provide free medical, dental and vision care to people in need at mobile health clinics across the state.
When he isn't treating patients, Dr. Rogers and his family—including two young children—spend time biking and boating, traveling and exploring everything Sonoma County and greater Northern California have to offer.
Member
American Association of Oral and Maxillofacial Surgeons (AAOMS)

California Association of Oral and Maxillofacial Surgeons (CALAOMS)

American Dental Association (ADA)

California Dental Association (CDA)
Education/Certification
Oral and Maxillofacial Surgery Residency: Loma Linda University (2012–2016)

Doctor of Dental Surgery: University of California, San Francisco (2012)

Bachelor of Science, Biological Sciences: University of California, Irvine (2006)
Dr. Rogers' Reviews
Dr. Rogers definitely without a doubt provided the best service I've ever had from any person working in the medical field. I had all four of my wisdom teeth taken out by him and before the surgery he explained everything to me and made me feel completely at ease. You can tell he earnestly cares about his patients. During my time speaking with Dr. Rogers he was also very genuine and took his time showing real concern and interest in any of my questions. The operation went off without a hitch and I didn't feel or remember a thing (that's good!). Everyone also made sure I left with everything I needed which included instructions on how to take of myself after surgery, and a peace of mind if I had any other concerns that I would be welcome back immediately. Dr. Rogers even provided me with a life pep talk which was really inspirational, and believe or not I left with a new perspective on my college life! 1. Friendly staff works with you and calls you back right away 2. Knowledgeable and kind doctors who don't mind spending extra time talking to you about anything you may be curious about 3. Highly recommend this place
- John V.
I have used Santa Rosa Oral Surgery for two teeth extractions by now. I was attended by Dr. Rogers and have no words to thank him for his meticulous work and commitment to serve the patient. I am extremely scared of needles and was terrified by the idea of going through an extraction but Dr Rogers and his team managed to make it an "easy" experience. He also works in close coordination with my dentist, so it makes me feel confident that they are taking care of my problem as a whole and that together they provide the best result possible. I am very happy I was sent to him by my dentist.
- Cortes D.
Our daughter needed all 4 wisdom teeth extracted so we met with Dr. Rogers. He was professional, friendly, wonderful & thorough in explaining the procedure plus post-op care to us. The surgery went well & so did our daughter's recovery. We felt reassured that all is well after the follow-up appointment. Yes, we definitely recommend Santa Rosa Oral Surgery, Dr. Rogers & staff went above & beyond. Thank you again Dr. Rogers :)
- Bennygeorgesophia T.
Going to the dentist has never been fun for me but I have to say, this one was a piece of cake. My regular dentist recommended me to Dr. Rogers for a wisdom tooth extraction. I went in on a Monday fairly late in the day for a preliminary consult and asked him if it was possible to take it out right then and there and he said he could. I was more nervous about the novocaine injections than the actual pulling of the tooth but the injections were pretty painless and I felt no discomfort whatsoever from the extraction. Dr. Rogers has magic hands is all I can figure. He warned me of what to expect but now 8 days later, I've had no soreness at all - not even at the injection site! Got a clean bill of health at my post-op today. Nice to know I have this option in the future - he and his staff are wonderful!!
- Joy P.
I met Dr Jason Rogers by way of referral from my regular dentist when x-rays showed I had a cracked k9 that was abscessed. He said I needed an oral surgeon and since he is the best dentist I have ever met, I knew that he was sending me to someone superb. There was a time factor involved since the tooth had to be removed "as soon as possible" because of pending cardiac surgery. This was on a Monday and I hoped that Dr. Rogers could see me by the end of the week or at least the first part of the following week. Because of the circumstances he agreed to see me the very next day for an examination with surgery scheduled for the following day. You can imagine how thankful I was. Do not let his appearance (he looks like he's about 25) give you pause. Dr. Rogers is 41, married with 2 children, and has a PHD in dentistry from UCSF. Read his bio on the SR Oral Surgery website. 30 seconds into first conversation I knew I had come to the right guy. He was fully informed about everything that needed to be done, went over the x-rays with me sent to him by my dentist and thoroughly explained the extraction procedure and the healing process. After that, he asked me how I was feeling about the situation, and were there any questions I might have about the impending surgeries, how they related to each other etc. He never made me feel for a second that I was imposing on his schedule or his time with his other patients. As for the financial end of it all, he walked with me over to Christine who handles the billing, explained the situation to her and that I would come back for an implant a few months later. There was no pressure - only working with me to make payments in the most timely manner that was best for me. His whole staff makes you feel they really care. From the two assistants present at the procedure, Christine and the receptionists, I am completely impressed. Let me suggest something. On a 3 by 5 card write the name Dr. Jason Rogers at Santa Rosa Oral Surgery along with the tele # and put it with your dental records, bills etc, and if your general dentist ever decides you need to see an oral surgeon have him refer you to Dr Rogers. You'll be glad you did.
- Michael M.
Dr Jason Rogers couldn't have served us any better. He was caring, professional, smart, and made a really difficult process doable. He went out of his way to get a special topical because my wife is afraid of the numbing needles. His team was great and really calmed us down and made sure we were taken care of. I highly recommend Dr Jason Rogers and the folks at Santa Rosa & Rohnert Park Oral Surgery!
- Deanna D.
The Hanna Boys Center would like to recognize and thank Dr. Tyko and Dr. Rogers for the incredible work they do for the boys and our non-profit. Their donation of time and services in extracting wisdom teeth for our boys is a remarkable gift. We could not be more grateful for their skill, patience and care. For young teen boys who often have NEVER had dental care in their lives it is so remarkable for the doctors and team at Santa Rosa Oral Surgery to work with our teen boys. We are so grateful for the doctors and staff for their generosity and care. Please take a moment to thank them for their volunteer work at Hanna Boys Center next time you visit - it is truly remarkable!
- Christy K.
If you have questions or concerns, or wish to speak with one of our oral/maxillofacial specialists, then please contact our staff at Santa Rosa Oral Surgery, or set up an appointment by clicking here.