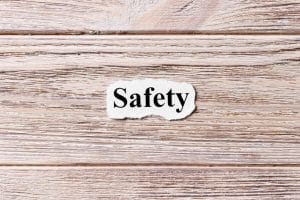 Do you have safety questions about dental sedation? If so, even though you love the potential benefits that it has to offer you (or your family member), it's very possible you still feel on edge! Now, not only are you experiencing some dental anxiety but you are also very concerned about whether receiving sedation is a wise choice! First, rest assured you are not the first person to feel this way. Next, realize you can relax! We practice all areas of our care by adhering to a very thoughtful and careful code! Become familiar with the details and you'll feel much better about everything.
Questions and Answers
Question: Are you actually set up to provide dental sedation in your practice? I haven't ever received a sedative in this type of a setting, only in a hospital.
Answer: We are set up with the same level of technology and systems and abide by the same level of care that you might receive from our team at a hospital. You can rest assured that you will be monitored closely for a safe, successful visit.
Question: Is dental sedation something that is safe for just adults? Or, can you provide it to teens and children, too?
Answer: Fortunately, this is something that all of our patients may qualify to receive. We provide sedation to children, teens, adults, and elder patients. Whatever your age, we advise you to remember that sedation is here to make your experience a gentle, enjoyable one.
Question: Should I worry about who will provide me with dental sedation when I visit you?
Answer: Not at all. You should know that the individual administering your sedation, whether doctor or anesthesiologist, has been trained in every form of sedation that we offer. You are in safe hands.
Ask Sedation Questions If You Have Them!
Don't add further anxiety to your life. Instead, make accessing oral health care easier by learning all about dental sedation, so you may feel confident about receiving it. Schedule the time you need in Santa Rosa, CA by calling Santa Rosa and Rohnert Park Oral Surgery at 707-545-4625 to schedule your visit today.