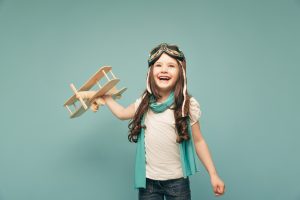 If you take a look at our testimonials page, you will see that it's not only adults who come in to our practice to receive tooth extractions. It's children, too! If your eyes are widening and you're wondering why on earth a child may require the removal of a tooth (but you're also curious, since you have children with smiles to protect), we are happy to explain. When you become more familiar with the details, you will see that extractions are very beneficial and nothing to fret about!
Some Baby Teeth Don't Fall Out
Sometimes, a baby tooth doesn't fall out on its own like all of your child's other baby teeth. As you know, we always instruct you to visit your dentist rather than taking matters into your own hands. Attempting to remove a stubborn tooth on your own can result in injury. Instead, you may need to visit our oral surgery team for quick, safe removal with a tooth extraction.
Orthodontics May Require It
Is your child about to receive orthodontic treatment for overcrowding? For this type of misalignment concern and others, the removal of permanent teeth through tooth extractions is often a significant part of the long-term alignment plan. Remember that this will allow the treatment to unfold, guiding your child toward an aligned, balanced smile for life!
A Tooth May Be Having Problems
It's possible that your child's tooth is having problems. A tooth extraction generally comes into play if a tooth has become seriously infected or an abscess has developed. Don't worry. The extraction will be efficient and your child will feel completely comfortable! If necessary, we may then work with you regarding plans for future tooth replacement.
See Us For Children's Tooth Extractions
If your child needs an extraction, remember that we provide compassionate, gentle, comfortable services to ensure every one of our patients receives the care they need. Schedule the time you need in Santa Rosa, CA by calling Santa Rosa and Rohnert Park Oral Surgery at 707-545-4625 to schedule your visit today.