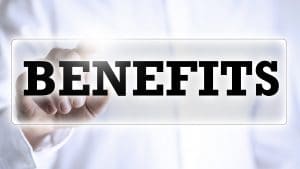 You know when you visit us for dental implants and more that the fact we offer digital imaging is very exciting. Well, you see that we are excited and you know it's something we tout as a wonderful aspect of our practice. What you might not know, though, is why this is something to smile about. Let's cover just a few benefits of capturing images of your oral structures and tissues digitally rather than through conventional means and you'll most certainly begin to catch on.
#1: Seeing Changes Early Is Easier
We can really zoom in and take a closer look at the images that we capture of your smile through digital imaging. This is thanks to the fact that we may rely on software that lets us manipulate the image, which is not something that can be done with conventional images and hard copies of X-rays. Instead, we can see even the slightest changes with your tissues, which means it's much simpler to recognize differences from one image during one visit to the next image during another visit. Translation: Digital imaging protects your smile.
#2: Your Dentist Can See What We See
There's no major printing out and sending of files necessary when we work with digital imaging. If we are working with you and a dentist or other specialist, etc., sharing the images of your smile is so very easy. We have digital files saved in our computer, which we can essentially email with just a few keystrokes. This makes things very convenient, whether you need dental implants or anything else.
#3: Less Radiation Is Released
Digital imaging releases about half the radiation that conventional methods emit. So, when you see us for dental implants or other oral surgery and we need to take X-rays, you don't need to worry about this detail!
See Us For Complete Oral Surgery Care
If you require dental implants or other forms of oral surgery, see us soon to learn more about how we may help you. Schedule the time you need in Santa Rosa, CA by calling Santa Rosa and Rohnert Park Oral Surgery at 707-545-4625 to schedule your visit today.