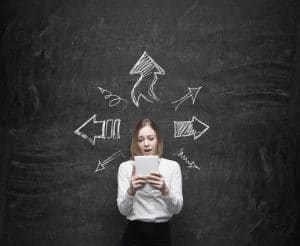 When you know that you want implants for yourself and you suddenly discover you have lots and lots of dental implant options, this may be music to your ears! However, since you have a general idea about what implants can do for you but you're a true newbie in regard to these potential options, you will likely find yourself wondering what they are and how to become better educated. What can you do to begin investigating, to make sure you're getting reliable and valuable information, and to head yourself toward replacing missing teeth? We've got answers ready to go!
First, Consider What You Need
You might not know what you need. Fortunately, the easiest way to get started that we suggest is for you to set up a consultation with us. That way, rather than finding yourself with the challenge of making heads or tails of your dental implant options as they apply to your type of tooth loss, you can simply receive factual, personalized information from the get go. We can talk with you about your oral health, the number of teeth you're missing, the best way to go about relying on implants, costs, and more, so you walk away highly educated regarding solutions for you.
Next, Remember: There Are Multiple Ways To Rely On Implants
Here's why it's a good idea to speak with us, rather than doing your very own detective work into the world of dental implant options: You may replace one tooth or multiple individual teeth with implants and crowns. You can support a bridge or denture with implants. Or, you may want to consider teeth in a day (an accelerated option). See what we mean? When you talk this over with us, however, it all becomes very clear very quickly. We hope to see you soon!
Learn All About Implant Options With Us
Find out more about your dental implant options for tooth replacement solutions with our team. Schedule the time you need in Santa Rosa, CA by calling Santa Rosa and Rohnert Park Oral Surgery at 707-545-4625 to schedule your visit today.