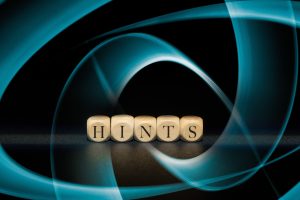 If you haven't been the recipient of oral surgery before, then entering this new area of care of your oral tissues may be something of a surprising journey for you! Some may feel excited and ready to go, while others feel a bit more standoffish and curious about what to expect. This is completely normal. Regardless of how you're feeling or what type of care you need, we are happy to offer hints from your oral surgeon that will assist you in fully grasping what type of experience you may expect and what to do about any uncertainty you may be carrying with you at the moment.
Hint: Take All Of Our Instructions Seriously!
We offer pre-op instructions, instructions for what to expect during your procedure, and we provide you with post-op instructions, too. Why does your oral surgeon provide you with so much information surrounding your procedure, you wonder? Well, because it helps you prepare, it helps you feel relaxed and to optimize your results, and it allows you to recover comfortably as you feel well-informed. When you follow our instructions, you make healing easier and you avoid accidentally dealing with any preventable consequences.
Tip: Don't Be Embarrassed If You Don't Know Something
Don't actually know what wisdom teeth are? Not sure how implants work? Don't understand why it's important to replace teeth that are missing? Don't be embarrassed. The best thing you can do is inform yourself. The best way to do this, of course, is to ask your oral surgeon. We are always happy to provide education
Get Helpful Information From Your Oral Surgeon
Call us with questions or bring up your concerns during your visit, so your oral surgeon can provide you with the information you're seeking. Schedule the time you need in Rohnert Park, CA by calling Santa Rosa and Rohnert Park Oral Surgery at 707-584-1630 to schedule your visit today.