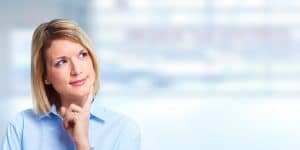 One of the benefits of coming in to see an oral surgeon is that you're sitting down with a team of individuals who have advanced knowledge, education, and training when it comes to the stuff you might need beyond what your general dentist provides (possibly well beyond). One of those things we like to remind our patients in Rohnert Park, CA is that when a question arises about a recommendation for treatment from outside of our practice, speaking with our oral surgery team often clears things right up. Maybe you heard something from friends about implants you're not so sure about. Perhaps your dentist suggested the removal of wisdom teeth for yourself or your child but you're not so certain. Remember that thinking, "But what would my surgeon say?" is often all you need in order to get to the answers you require for yourself, so you can either move forward with a choice or find an alternative option!
About Wisdom Teeth And Removal
Maybe you have a dentist who encouraged you to get your wisdom teeth removed but you haven't ever had any problems with them. Perhaps your dentist or someone else suggests strongly that you schedule wisdom teeth removal for your child but you aren't convinced this is actually necessary. Ask your oral surgeon! Our team will encourage this solution if it's necessary. If there's no current problem, we can instead explain the pros and cons regarding elective removal!
About Implants For Yourself
Want dental implants for yourself? If you want to go straight to the source for crystal clear, factual information, ask your oral surgeon about them!
About Other Oral Surgery Needs
When you are in need of oral surgery, it's always best to speak with an oral surgeon about details. You may gain some ideas about what you can expect, whether you've experienced facial trauma, you need teeth removed, you're ready for bone grafting, or anything else under the sun. However, until you speak with the individuals who will be planning your precise procedure, who can walk you through prep and recovery, and more, you may find that you have some trouble gaining a comfort level. Not problem! Talk with our team. Hear quite a (wonderful) earful that will offer you tons of information. Ask questions. You'll feel informed and much better about your surgery needs.
Ask Your Oral Surgeon Anything You Need To Know
Ask your surgeon whatever it is you need to know! When it's time for oral surgery but you're unsure, seeing us for information will help set your mind at ease. Schedule the time you need in Rohnert Park, CA by calling Santa Rosa and Rohnert Park Oral Surgery at 707-584-1630 to schedule your visit today.