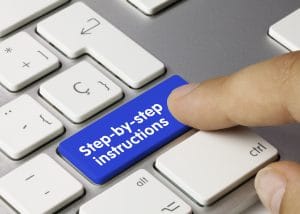 You might feel like you're all over the place when it comes to your oral surgery needs. Maybe you aren't sure which type of tooth replacement to choose. Maybe you know just the type of care you need but you're feeling a little uncertain about following through and how to best prepare. As a general rule of thumb, our Santa Rosa, CA team reminds you that we will offer ample instructions whether in regard to which treatment best suits your needs or how to prep for (or recover from) surgery! Consider our examples, so you remember that when you're under our care, we are always here to guide you for an easy and enjoyable experience.
When You Have Oral Surgery
We are happy to offer you complete instructions as you prepare for oral surgery, so you know how to show up ready and relaxed for the care that you need! We are also more than pleased to provide you with post-operative instructions, so recovering and healing up nice and easy is something you can do without any stress. We encourage you always to contact our practice if you are alarmed by anything or if you have a question. The goal is for you to improve your smile and to do so in a way that is as pleasant as possible.
When You Need To Replace Missing Teeth
Ready to replace missing teeth? Feel excited but also completely out of your element because you know you have so many options and you're just getting to know the very basics about dental implants? We encourage you to follow our instructions in this case, which will typically include spending time with us for an oral surgery consultation, followed by:
Considering the treatments that will work for you
Asking yourself which treatment works for all of your needs
Reviewing your schedule, finances, and preferences, so you gain a comprehensive picture of how to match up a treatment for your smile that will work beautifully with your oral health requirements as well as your life!
See Us For Oral Surgery Soon!
If you need to see an oral surgeon to improve your oral health, come on in as soon as possible to learn more about moving forward with care. Schedule the time you need in Santa Rosa, CA by calling Santa Rosa and Rohnert Park Oral Surgery at 707-545-4625 to schedule your visit today.