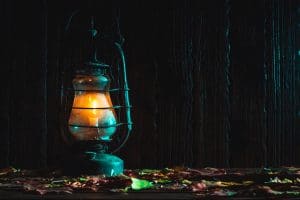 Of course, as you're getting ready for festivities, parties, trick-or-treating, costume contests, and more, the very last thing that goes through your mind is potentially falling on your face and ending up with facial trauma. Fortunately, that's why our friendly Santa Rosa, CA oral surgery team is here to offer you the quickest dose of reality! Don't worry. You can still have just as much fun as you'd planned on having (just with the added bonus of doing so without ending up with a broken tooth or two). Ready for some helpful tips for protecting your smile this Halloween? We've certainly got them!
Wear Masks Once You Get Where You're Going
Our team recognizes that if you're wearing a mask as part of your Halloween costume, it is probably an integral part of your get-up. So, here's what we suggest: Move the mask up on top of your head or carry it in your hand when you're headed from one spot to the next. Then, once you reach your destination, put it back on. You won't lose the effect. What you will do is avoid the potential for facial trauma. Masks block a significant portion of your vision, which makes it so much easier to overlook a physical obstacle and to trip!
Bring Your Trusty Flashlight Along
We remind you and all of our patients that even with the best of vision, you're not going to be able to see clearly when it's dark out. If you're out for a walk, you're trick-or-treating with the kids, etc., having a flashlight with you, a lantern, or some other item that lets you see several feet in front of you is a very wise choice.
Hold Onto A Railing, A Hand, Etc.
One very simple way to avoid losing your teeth and requiring replacements like dental implants as the result of facial trauma? When you're climbing or descending a staircase, hold onto the railing. If you're wearing some extremely high heels, reach for a friend's arm or hand to keep you from wobbling. Whatever extra support you can attain to keep from falling or tripping, remember to use it! Halloween can become disorienting, includes clothing you don't usually wear, and as a result, falling is not out of the question. Should you need our help, simply remember to call!
Let Us Help You Avoid Facial Trauma This Halloween
If you find that you require either advice or care in regard to facial trauma or tooth loss, we are here to speak with you! Schedule the time you need in Santa Rosa, CA by calling Santa Rosa and Rohnert Park Oral Surgery at 707-545-4625 to schedule your visit today.