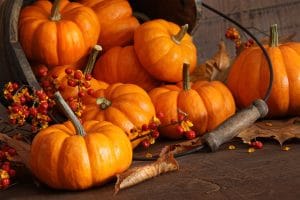 There are many things to get excited about as Halloween approaches. You get to carve pumpkins, you get to roast the seeds and enjoy them, and did we mention all of the delightful treats? What you may not really consider is that you might want to utilize this holiday to guide yourself toward some oral surgery plans that you perhaps should have already made (or were hoping to have made for yourself, that is!). So, consider a handful of ways to use the end of October as your guide post to ensure you're on the road toward a healthier smile with our Rohnert Park, CA practice.
Remember: It's The Final Stop Before Winter Holidays!
Remind yourself that Halloween is like the very final checkpoint before the full experience of the winter holidays begins to make itself known! Don't forget to take a moment before October is over to think about your oral surgery needs, as the deluge of holiday decor, details, and more suddenly overwhelm your life! Did you need to see us about dental implants? Were you hoping to schedule a consultation, so you could plan jawbone grafting before the year was through? Are you in need of an extraction? Take care of this right away or soon after Halloween, so you don't lose this priority amidst the rush of winter time.
Consider This: Your Kids' Winter Break Is Quickly Approaching
If you have grand plans of giving your children the gift of a life free of problematic wisdom teeth for the holidays … but you haven't informed us of this yet … it's time to give our oral surgery practice a call. Your child's school break is going to be here before you know it and you really don't want to miss out on the opportunity to schedule wisdom teeth removal. You'll be so glad it's taken care of (and, eventually, your kids will feel this way, too!).
Don't Forget: It's Time To Use Those Benefits!
This is your first reminder of the 2018 year to check in on your dental benefits. If you have coverage that you can use for your smile with our oral surgery practice, then it's time to use them before things start over for 2019.
See Us For The Oral Surgery Care Your Family Needs
Remember that we are here to help your whole family with the oral surgery you need that will let everyone achieve healthy, beautiful smiles and exceptional oral health. Schedule the time you need in Rohnert Park, CA by calling Santa Rosa and Rohnert Park Oral Surgery at 707-584-1630 to schedule your visit today.