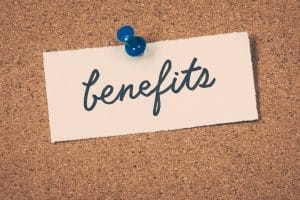 Like you, many of the individuals out in the world who are in need of dentures find themselves weighing traditionally supported dentures over implant supported dentures. You ask yourself, what will choosing dental implant support really do? Is it worth a larger initial investment? Are there benefits you haven't considered because they're not really something you could figure out on your own? Fortunately, in a recent article published by The Press Democrat, our own Santa Rosa, CA practice's Dr. Tyko answers some of these pressing questions. Find out more!
About Protecting Your Jawbone
You may assume that though dentures don't exactly help protect your jawbone from shrinking, you can just continue to replace your traditionally placed denture over time, as necessary. What you may be overlooking, however, is that over time, this can become problematic. Did you know that after a certain point, it will become extremely difficult if not impossible to receive a set of dentures that fit well and that align with one another? Dr. Tyko points out that with an implant supported denture, this isn't going to happen. In part, this is true because implants provide stable, unchanging support. In addition, the implants act to protect your jaw from any amount of deterioration, so new dentures are not required.
About Actually Enjoying Your Food
You likely already realize that there's a significant difference between selecting traditional dentures and implant supported dentures when it comes to eating food. You know that chewing foods is something you can do effortlessly with implant support. Without it, you may be limited because the traditional support is not quite as stable. However, you might not have realized something Dr. Tyko explains: A traditional denture can also limit your ability to enjoy the flavor of your food. The traditional device creates coverage over your mouth's roof, which interrupts both the flavor and texture of the food you eat. With an implant supported denture, the roof of your mouth remains exposed, so eating feels like it used to feel with a natural smile.
See Us For More Information About Implant Support
Come in to discover all that implant supported dentures have to offer! Schedule the time you need in Santa Rosa, CA by calling Santa Rosa and Rohnert Park Oral Surgery at 707-545-4625 to schedule your visit today.