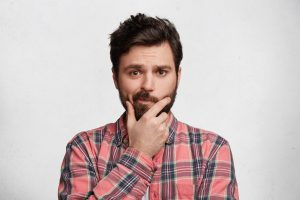 There are things you're going to want to remember before, during, and after your dental implant consultation with us. We know that there are all sorts of things that might go through your mind when all you want to do is feel better about your smile, find out more about your options, and then spend some time deliberating. Of course, our Santa Rosa, CA team's goal is to help you feel like you've received the time to ask questions, the education to feel knowledgeable, and the time to think it all through and hop on board with the best pathway for making your smile whole again! So, let us offer some essential reassurance.
It's Okay If You Don't Know Anything!
It's perfectly fine, if not expected, if you don't know the first thing about anything associated with dental implants. All you need to know when you come in is that we are ready to fill you in with lots of information and that we welcome hearing you voice your questions or uncertainties about this option for completing your smile. Don't feel intimidated or as though you need to walk away from us having soaked up and memorized every last detail. This is simply a nice introduction into what you may want to explore further for yourself!
It's Okay If You Don't Have Any Intentions Yet
True, you may have intentions of replacing your missing teeth, which is very important for your oral health. However, you may not necessarily have any intentions of actually choosing implants just yet. That's fine! We are more than pleased to share some knowledge with you regarding dental implants and anything else you may need to know about saying goodbye to tooth loss, so you can begin planning for your smile. Remember that your consultation is more like an introduction into what you can expect from implants. What you choose to do from this point forward is completely up to you!
There Isn't A "Bad" Question You Can Ask
As mentioned, we always invite you to voice whatever it is you need to, from questions to concerns and worries. If you want to talk about pricing, budget, what implants feel like, your different dental implant options, and more, feel free! Our team's goal is to guide you!
Get Additional Implant Education During A Consultation
Take the time to see our team for a consultation, so you may find out more regarding improving your smile with dental implants. Schedule the time you need in Santa Rosa, CA by calling Santa Rosa and Rohnert Park Oral Surgery at 707-545-4625 to schedule your visit today.