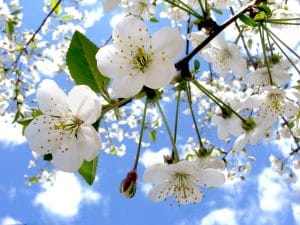 If you have been bitten by the de-cluttering bug or if you are simply recognizing that spring is on its way and you know getting a head start on spring cleaning is always to your advantage, we have a suggestion: Apply this thought process to your smile! What might this mean for you, you ask? After all, you're already brushing and flossing, what more is there? Well, think of it more as a chance to let go of any not-so-wonderful habits, to get any plans you've been meaning to sort out on track, and of course, to prioritize that dental implant plan that's been gathering dust in the recesses of your mind! Our Rohnert Park, CA team is happy to guide you!
Get Your Home Care On Track
We know that you probably brush and floss every day. However, if you feel like the winter holidays threw you off track a little bit and, just maybe, you haven't been playing it as safe as you usually do with your daily choices, now is the time to reel it all back in. Make sure you're brushing twice a day and flossing once a day. Be sure to avoid foods and other choices that can place your oral health at risk. Clean out your bathroom and streamline your dental hygiene products. The result? You'll be back on track and much more ready to explore (and receive) dental implants with us!
Schedule Your General Dental Care Needs
Just like you need to brush and floss and make some decent decisions to keep your smile on track and ready for dental implants, you should be keeping up with your professional general dental care needs, too. You may feel like all is well, so you assume you don't need a dental checkup and cleaning from your general dentist but you always need prevention, every six months. It will serve you well now and is absolutely essential once you have implants in place for long-term success.
Take A Close Look At Your Calendar
Now, for the final step of your figurative spring cleaning to get yourself ready for dental implants: Take a look at your calendar and set up a consultation with us. Then, when you come in, whether you are already in perfect shape for implants or if you require other preparatory services first (such as jawbone grafting), you will know what your year looks like. Planning for necessary care, placement, and more will be a breeze!
Start Planning For Dental Implants
Take the time to sit down, sort through your schedule, and make way for the dental implants you have been considering. Schedule a visit with our team to figure out the best treatment and care plan for your needs! Schedule the time you need in Rohnert Park, CA by calling Santa Rosa and Rohnert Park Oral Surgery at 707-584-1630 to schedule your visit today.