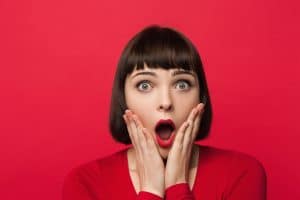 It's very common to associate tooth loss with age. Most patients assume that tooth loss is something that only happens in your elder years but that it rarely affects individuals in their 20s, 30s, etc. While it is true that teeth can hold up only so long if they are not properly cared for (which is why aging is often associated with oral health problems), this assumed connection between age and missing teeth is not accurate. So, our Santa Rosa, CA team would like to offer helpful reminders to younger patients who are considering dental implants but who are struggling with the details.
If You Accidentally Lost A Tooth
Remember that one thing completely disconnected from your age is the fact that accidents can happen to anyone! Maybe you are very active and you ended up losing a tooth while playing sports. Maybe you ended up experiencing some other accident that damaged your smile. This may sound uncommon but it is more common than you realize! Rest easy if you have convinced yourself you are "too young" for tooth replacement. Nobody is ever too young to run into unexpected smile traumas, nor are you ever too young to seek oral health care to fix the problem. Simply remind yourself that you are fortunate to have access to dental implants!
If You Lost A Tooth Due To Oral Health Problems
Again, you may figure that your older years will naturally include tooth loss and a need for dental implants because time simply wears your teeth down. However, it's not about time or age. It's about how well you care for your smile, it's about genetics, and so much more. Do not fret if you feel like you're too young to be dealing with oral health problems that can claim the life of your teeth. Instead, simply start with a clean slate! Come in, receive your implant and restoration, and determine with us and any other dentist you see how to move forward in such a way that you can protect yourself from oral disease and additional loss in the future. (And, again, remember that we treat patients of all ages!).
If You're Barely Too Young
If you're a teenager or young adult and you are waiting to receive a dental implant due to tooth loss, we remind you that you will have to wait for your jawbone to finish developing fully before we may safely and effectively place a dental implant. This may feel like quite a long wait and an extended journey. However, the day will arrive very soon and you will enjoy a tooth replacement that may last a lifetime, assuming you take wonderful care of it. For any and all questions, call us!
See Us Soon To Learn About Replacing Teeth
Whether you think you're too young, too old, or you feel there is some other obstacle in your way, we remind you to simply come in. Learning more about your dental implant options from our team is best! Schedule the time you need in Santa Rosa, CA by calling Santa Rosa and Rohnert Park Oral Surgery at 707-545-4625 to schedule your visit today.