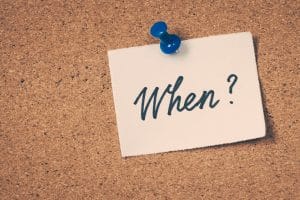 What is oral pathology, why does it have to sound so scary, and when might you need it, you wonder? First, our Santa Rosa, CA team is happy to explain that this area of dental care includes the research, diagnoses, and treatment of changes with your oral health that are not considered normal. While we understand that it sounds quite clinical and not so pleasant, it's actually a wonderful service to have within reach. When anything changes within your mouth, you can call us up, tell us about the symptom, and come in. You'll know what's happening and will feel confident about how to revive your oral health within no time! Now, about some common reasons to call…
Color Changes
When you notice color changes in your mouth, it is often representative of an underlying concern, for which you may schedule an oral pathology visit. Remember that when your gums become bright red or purple, you need dental care. If you notice the appearance of patches of color, such as red or white, you should contact us. Essentially any color change that strikes you as out of the ordinary … is a reason to come on in to see our team!
Lesions
When you realize that you have an area of tissue that is not as healthy as it usually is, this is another reason to give us a call and to come in for a visit. Remember that whether you're seeing a sore, an ulcer, or even an area that is simply not healing up as quickly as it usually does (for instance, a severe canker sore), please alert us. Seeing us for help early on is always better than waiting.
Bumps And Lumps
Of course, bumps and lumps can cause you to feel on edge but they are no reason to feel panicked. Our team of oral and maxillofacial surgeons is here to guide you through care with any type of oral disease, so don't hide under the covers and wish for a magical solution. Instead, visit our team for an oral pathology appointment, so we may offer the actual treatment needed to get your smile back to good health!
Mouth Or Jaw Soreness
Sometimes, you aren't exactly seeing anything but you are experiencing new sensations. You might realize that your mouth hurts, that your tongue feels sore, that your jaw feels uncomfortable, or that an isolated area of your mouth feels "off." Let us know! We are here to help you!
See Us For Bumps, Lumps, Sores, And More
When changes present themselves in your mouth, our team reminds you that there is no need to feel ready to run and hide. Instead, pick up the phone, schedule a visit with us, receive answers, and you'll feel much better. Schedule the time you need in Santa Rosa, CA by calling Santa Rosa and Rohnert Park Oral Surgery at 707-545-4625 to schedule your visit today.