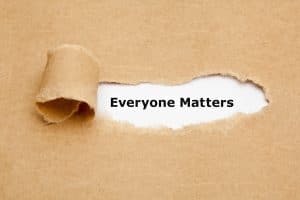 Your foundation for feeling A-OK about coming in to see our Santa Rosa, CA oral surgery team lies partly in the fact that you know we offer dental sedation. Should you require anything from bone grafting to an extraction to the placement of a dental implant, you know there's nothing to worry about! However, for some reason, part of you still feels a little worried. You still want to know more about sedation, whether it will really be there for you when you need it, etc. Let's get started with some new, key, helpful information!
It's For You And Your Family
You might worry that if you bring your child in for oral surgery that we will tell you dental sedation is only for adults (but it isn't, so you're in the clear!). You may want to bring your child's grandparent in for care and have a similar fear. We remind you that sedation is all about matching the right level and the right type to the individual. In most instances, there's an option that will work wonderfully. Whether laughing gas (nitrous oxide) is a good fit, oral sedation is best-suited to your needs and the experience, or IV sedation is required, we will take the time to ensure each patient receives care tailored to their needs and preferences.
Figuring Things Out
Like anything else within the world of oral surgery and surgical procedures, when it comes to performing a treatment or using dental sedation, etc., it's all about ensuring the process will be a safe one for you or the individual you have accompanied to our practice. Of course, you may take reassurance in the fact that our team has advanced training in anesthesia. Beyond that factor, we thoroughly consider any health concerns, medications, and more that you or your loved one is taking, so we can make sedation an option and make it a safe one. If you have any further questions about the particulars, please remember to ask!
It's For Just About Anything
Everyone has a different feeling about oral surgery and dental care in general. While you may only think about wanting sedation when it's time for the placement of a dental implant, another patient may wonder if it's an option for the restoration of that implant! Remember: We are here to provide personalized, comfortable care, so speak with us about your needs, dental anxiety, and more, so we may accommodate you.
Learn More About Dental Sedation
Gather up the information you would like to know more about in terms of dental sedation and enjoying relaxing care when you access oral surgery treatments with us. All it takes is asking our team some questions! Schedule the time you need in Santa Rosa, CA by calling Santa Rosa and Rohnert Park Oral Surgery at 707-545-4625 to schedule your visit today.