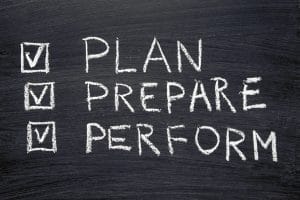 Coming in to our Santa Rosa, CA practice to get dental implants for yourself isn't exactly like heading out to quickly take care of your tooth loss task. Unlike running to the store for a loaf of bread, going out to find the right pair of shoes for an event, etc., this is going to be something that requires some prep work! While you may not be fully clear on what that will entail just yet, our team is happy to remind you that we are here to ensure the process is smooth! Let's shine a light on some of the bigger details!
#1: Understanding Your Comfort Level
First, we remind you that when you're preparing to replace your missing teeth with dental implants, something you can completely relax about is the fact that we have your comfort level in mind. Not in a small way. We take the entirety of your comfort into consideration as we help you get ready for implants. What do we mean by this? Well, first, we want you to physically feel perfectly at ease, which is where dental sedation comes into play! Then, of course, we are thoughtful about addressing your wants for your smile, your timeline, your daily schedule, and more. Working with us will make implants an easy experience!
#2: Gathering Advanced Smile Imaging
Now, remember that in order to place dental implants, we have to essentially have a blueprint of your smile! The placement must be strategic in order to promote optimal success and a beautiful, balanced bite. This is made easy through the use of advanced dental imaging. Fortunately, we have all of the implant related technology we need on site, so preparing you for implants and your care plan is extremely easy for everyone!
#3: Short- And Long-Term Planning
Nope, we don't just throw you out there into the world, all on your lonesome, to figure things out for yourself. Instead, remember that preparing for dental implants is something that we help you with every step of the way! We are happy to collaborate with your dentists and doctors, to consider the flexibility you need in terms of scheduling, to find out what works for you now and what you want for your long-term smile goals, and more. We'll help you set up the entire process, so you can enjoy it.
Prepare For Implants With Us
Come to our team not only for the dental implants and restorations you need and want for your smile but also to collaborate with oral and maxillofacial surgeons who will make the process a breeze. Call us soon! Schedule the time you need in Santa Rosa, CA by calling Santa Rosa and Rohnert Park Oral Surgery at 707-545-4625 to schedule your visit today.