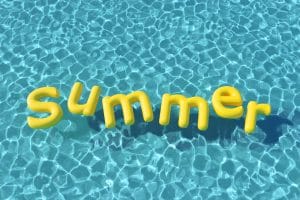 When you're in the heart of springtime, which is a lovely place to be, you may find yourself so distracted by the beautiful flowers and weather that you forget about your usual responsibilities! This means you might forget about any oral surgery plans you were drumming up for yourself or your family. Unfortunately, this can leave you feeling a bit disappointed once summer arrives, so our Santa Rosa, CA team has some help on the way! Get your pen and paper (or phone) out and make your list soon!
Item #1: Call Oral Surgery Practice
The very first thing on your list for your springtime responsibilities in terms of your smile care? Call us! It's easy to overlook the fact that you may have some exceptional intentions for yourself or for the oral health of your son or daughter. However, if you never pick up the phone to contact our oral surgery team to either ask your questions or to set up a date and time for a particular treatment, well, the days will come and go, you'll wake up one summer morning, and you'll realize that you might be too late to accomplish your goals! Call now.
Item #2: Set Up Consultation For Spring
As mentioned, summer will be here soon. If you don't already know what it is that you need for your smile or your family member's smile but summer is a good time for you to schedule care, then we suggest you get your consultation on the books just as soon as humanly possible. Prepping in spring makes it easier to be ready to set up oral surgery before summer arrives, so you have everything mapped out.
Item #3: Follow Through On Oral Surgery
There's just one thing left for you to put on your to-do list for your smile or your child's smile! Follow through on the oral surgery we discuss and schedule ahead of time in the spring. Mark the date on your calendar and remember to follow any pre-treatment suggestions we provide for you. You will find that by completing essential surgery in the summer, when there's extra time to see us and to recover, the arrival of fall will be something that is free of guilt or regret! You can send the kids back to school with wisdom teeth removed, you can look forward to holiday meals with implants in place, or anything else you need!
See Us For Your Surgery Consultation Soon
Take the time right now to get in contact with our oral and maxillofacial surgery team in regard to setting up a consultation. That way, you'll have your care plan prepped and ready to go the second the final school bell rings! Schedule the time you need in Santa Rosa, CA by calling Santa Rosa and Rohnert Park Oral Surgery at 707-545-4625 to schedule your visit today.