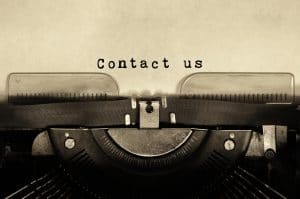 When the moment arises when you think you need oral surgery, you might need care from our oral surgery team, or you sort of just want to talk about your options, we remind you that we are here for you! Do not ever hesitate to get into contact with our Santa Rosa, CA practice if you have the sense or the absolute certainty that it is time for care! With that said, if you feel like you'd love to contact us about your smile but you're not sure if you should, the answer is: You should (and we have some examples, so you feel more comfortable dialing us up!).
You're In Pain
Are you in pain? When you think something is wrong with your smile and it's something that you may require our oral surgery team's help with, don't pretend everything is okay. Call us! Let us know what you're experiencing, so we may schedule a visit and see you just as soon as we can. Remember, pain is often a sign that you need to fix a problem, so call us.
You Notice A Bump, Lesion, Or Change
We know that when you notice a bump, lesion, or any change with your smile, it can be alarming. However, it doesn't have to be! Remember that oral pathology is one of the services we provide at our oral surgery practice, which means you are coming to the right place. That is, if you contact us! Though this may seem a bit nerve-wracking to you, it's actually nothing to worry about. Once you have a diagnosis, we can offer treatment, and you can look forward to improvement! Just make sure you call us soon.
You Want Help For Your Smile
Maybe you've been in to see us many times and now, you're ready for a particular treatment. Perhaps you have had your wisdom teeth removed by our oral surgery team and now, you're dealing with a different type of tooth loss (as in, you're missing some essential teeth), and you'd like dental implants. Remember, we are here to provide you with any and all oral surgery treatments you require for a healthy, functional smile, so simply give us a call. We love sitting down with patients to learn more their goals, their oral health, and how we can help!
Schedule A Visit With Our Team
Don't hesitate to contact our practice to schedule a visit with our oral surgery team! Remember that we offer a complete listing of services that will help you improve your smile, so it's functional, healthy, and beautiful. Schedule the time you need in Santa Rosa, CA by calling Santa Rosa and Rohnert Park Oral Surgery at 707-545-4625 to schedule your visit today.