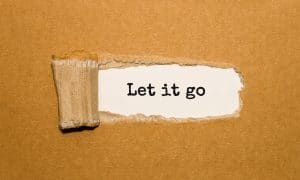 Guess what? Some of those recent or even long-held beliefs that you have about tooth loss might not be accurate! When was the last time you checked in with an oral and maxillofacial surgery practice, such as the one we practice from in Rohnert Park, CA? If you just shrugged your shoulders because you've never really run any of your ideas about missing teeth or tooth replacement options by a dental professional before, then now is the time! Feel free to bring your thoughts to our attention by setting up a consultation. For now, getting started with common ideas you can let go will help.
Losing Teeth Doesn't Lead To More Loss
You may really want to replace your missing teeth. You may also really want to replace them with dental implants. However, you may believe that tooth replacement is probably not worth the effort because once you lose some of your teeth, you are bound to lose more. We understand why you might think this is a continuing issue. However, it doesn't have to be. You may replace the teeth that are gone and put practices into place that will allow you to protect your smile and to keep your oral health exceptionally healthy, so losing your teeth becomes a thing of the past and your present simply includes a complete smile.
The Loss Of Teeth Doesn't Run In The Family
There are many different reasons you may end up losing a tooth or teeth, different reasons you may require an extraction, and different ways you end up with severe damage to a tooth, all of which lead to tooth loss. You're not destined for it. Instead, if you keep your smile as safe and healthy as possible, you can generally make it through life without the need for dental implants or other replacement options!
A Smile With Prosthetics Doesn't Look Treated
You may worry that even though your smile will be complete again, maybe it will also be extremely obvious that you have dental implants and restorations. Sure, you're happy with the idea of having your teeth back but you're not too thrilled about the idea of it being apparent to the world around you. The good news is that today's prosthetics are modern and beautiful. They're lifelike! Your smile won't look treated. Your smile looks like it magically become whole again and that tooth loss never happened! Have questions about how we can help you achieve this? Just let us know!
Replace Teeth With Gorgeous Results
Let go of your preconceived ideas about what you can expect from tooth loss and instead, jump on board with some factual information. Visit our team for new knowledge and for lovely solutions to replace your teeth. Schedule the time you need in Rohnert Park, CA by calling Santa Rosa and Rohnert Park Oral Surgery at 707-584-1630 to schedule your visit today.