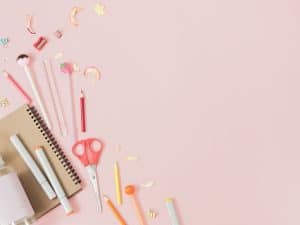 Are you getting your stuff together to head back to school? Perhaps you're a student or a teacher! How about your children? Are they about to get ready for an exciting, brand new year in the classroom? In whatever way back to school time is impacting your life, our Santa Rosa, CA team of oral and maxillofacial surgeons reminds you that we are here for your smile care needs! Since this may not be the first thing on your to-do list (but it's definitely something you know you need to address sooner than later), we offer you a handful of reminders to consider, so you can get your smile in good shape with oral surgery before the bell rings!
Schedule A Consultation To Learn More
School is going to start up again suddenly and you may find yourself looking back over the summer, wondering where the time went. Fortunately, you still have some time to give us a call and to set up a consultation with our oral surgery practice to learn more. About what, you ask? Well, about anything you have been wondering about in terms of how you can improve your oral health. Perhaps your general dentist suggested you speak with us about tooth replacement, wisdom teeth removal, etc. Whatever it is, simply come on in to ask questions and to receive some much-needed advice, while your schedule is still wide open!
Take Your First Or Next Implant Step
Your dental implant journey may not have started just yet, which means getting in as soon as you can to learn more about them, or it may mean receiving oral surgery to have your implants placed, or it may mean coming in to receive your restorations … you see what we're getting at! Now is the time to come in to receive the care you require (whatever step that includes) in order to further your journey toward achieving a complete smile.
Get Damaged Or Problematic Teeth Removed
Dealing with a tooth that's damaged and needs an extraction? Maybe you don't really want to take up any of your summer fun time with oral surgery but you're well aware that time is running out! Perhaps you have been putting your own wisdom teeth removal (or that of your son or daughter) on the back burner but you just haven't followed through yet. Now is definitely the time to call us to set up tooth removal before you look up and autumn has arrived!
See Us For Back To School Care
Contact us as soon as you can to set up back to school visits before class is back in session! Call us, let us know what you or your child needs, and we will guide your smile with care. Schedule the time you need in Santa Rosa, CA by calling Santa Rosa and Rohnert Park Oral Surgery at 707-545-4625 to schedule your visit today.