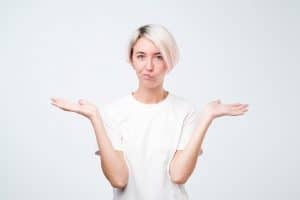 Here you are, heading to our Santa Rosa, CA oral and maxillofacial surgery practice. One day, your smile was complete and all teeth seemingly in amazing health! The next? You end up breaking teeth and requiring extractions and dental implants to replace them. You may find that you have no idea how this could have happened. To help you better understand that things aren't always as they appear (and that sometimes, accidents just happen, which is one of the reasons we are here!), we offer you insight.
You Had A Traumatic Fall!
You might have a smile that is perfectly healthy! However, whether you've just started to teach yourself how to skateboard, you trip over something, or something else causes you to fall, this can become traumatic for your smile. Teeth that are in good condition cannot withstand a very strong impact from such a great height, which means you may end up with broken and seriously damaged teeth (and more). Remember that we offer care for facial trauma, dental extractions, and dental implants to replace missing teeth, should this type of experience happen to you. Our team is here to guide you back toward a smile that is healthy and complete!
You Simply Asked Too Much Of Your Tooth
You won't always realize that you're doing it. However, it is most certainly possible to ask too much of your tooth or multiple teeth. Of course, teeth that are in poor health and are weak are more likely to break under excess pressure. With that said, even very strong, healthy teeth can handle only so much. Whether you're trying to carry something with your smile, you're trying to open something with your teeth, you're biting into extremely difficult-to-chew food, or otherwise, you could damage a tooth so significantly that it requires removal. Fortunately, we can help you with this and we can replace the tooth with a dental implant and restoration!
You Didn't Realize Your Tooth Needed Help
Then again: You might simply assume that your teeth are in exceptional health. However, those seemingly healthy teeth can have problems that you cannot necessarily see or feel, thereby causing them to become weak and more vulnerable to serious damage that can require an extraction and dental implant. Here's what you need to remember:
No matter what, you need to brush and floss every day
No matter what, you need twice-annual checkups and cleanings
See Us For Extractions And Implants
When you deal with severely damaged teeth that need to be removed and then replaced, remember that we are an oral and maxillofacial surgery practice offering comprehensive care. See us very soon! Schedule the time you need in Santa Rosa, CA by calling Santa Rosa and Rohnert Park Oral Surgery at 707-545-4625 to schedule your visit today.