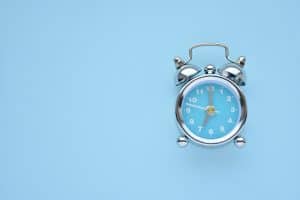 Sometimes, you need a bit more than a tiny bit of motivation to simply pick up the phone, call our Santa Rosa, CA team, and let us know you're ready to come in for a dental implant consultation, during which you will learn a whole heap of information about replacing your missing teeth! The truth is, you may want to come in but you may not have found that spark, the momentum, or the certainty you require to follow through. If you feel this describes you, then we encourage you to consider some signs that will remind you: It really is time to come on in!
#1: You Keep Talking Yourself Out Of It
We want you to remember that if you keep talking yourself out of coming in for a dental implant consultation with our team, this probably means that you actually want to. If you want to but you're not following through, then you're probably worried about something! Perhaps you worry you won't qualify, that it will not work for your budget, etc. However, to such concerns, we remind you: The reality of what you will discover when you sit down with our team is often much more wonderful than any assumptions you held previously. So, before you accidentally take yourself out of the running for receiving implants and all of the benefits that come with them, come on in to learn all about them, so your choices are based purely on facts!
#2: Your Dentist Suggested It
If your general dentist has suggested that you come in to meet with our team for a dental implant consultation, then this is a pretty clear sign it's about time to do so. Keep in mind that we will be happy to collaborate with your dentist and any other health professionals involved in the treatment of your oral and general health, so you can enjoy comfortable, streamlined, holistic care.
#3: You're At The End Of Your Rope
Are you at the end of your rope? Are you tired of dealing with missing teeth? Maybe you have been relying on a traditionally supported prosthetic for a long time now and you're very dissatisfied with the results. Whatever the case, when you're feeling frustrated with your smile and you would like improvement, this is a clear sign it's time to learn more about how dental implants can help by scheduling a relaxing consultation!
Set Up A Consultation Very Soon 
Remember that when you set up a dental implant consultation with our friendly team, it's just to come in to learn more about our oral and maxillofacial surgery practice and all that we offer. No pressure, just helpful information! Schedule the time you need in Santa Rosa, CA by calling Santa Rosa and Rohnert Park Oral Surgery at 707-545-4625 to schedule your visit today.