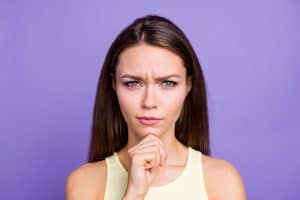 You are so excited because you're ready! Dental implants are definitely for you! However, then our Santa Rosa, CA team informs you that you're almost a candidate … but not just yet. Should you ditch your plan, you wonder? Or hang in there? What you should do is remember, of course, that each and every implant care plan is unique. For instance, perhaps it has been a very long time since you lost your teeth, your remaining teeth have shifted, and completing your smile requires a multi-step process to get everything balanced, aligned, and completed. Sometimes, this (or other circumstances) means prep work comes into play and that's okay! Remind yourself of this fact when you visit our practice to move forward toward your goals!
Old Dental Work Isn't Promoting Balance
We realize that some patients who come in to see us may have dealt with damage or tooth loss in the past. As a result, you may have existing dental crowns or prosthetics. If they are old or damaged, then we may need to speak with you about addressing your existing work to ensure the entirety of your smile works together in harmony, as you enjoy a balanced and complete smile. Maybe you need new crowns, perhaps you'd like to say goodbye to your dental bridge and replace all missing teeth with dental implants. Whatever the case, it's a conversation we are happy to have!
Existing Disease Requires Care
Remember that if you're dealing with any sort of oral disease that requires treatment, this is generally the priority. So, you may need to take care of things like periodontal problems, decay in existing teeth, etc., before you have the healthy, stable smile that's ready for oral surgery. Of course, it's absolutely worth it! It just requires a bit more time.
Damage To Your Jaw Means You're Almost Ready
You may have heard this before: If your jaw isn't ready just yet, you may be very close to becoming a good candidate for dental implants. However, you may need to first focus with us on considering jawbone grafting, so your foundation (your jaw) is ready to successfully support the implants and restorations you'd like!
Additional Teeth Require Removal
Teeth in the way? Damaged teeth that should be replaced, too? This is another common area of concern, which we can most certainly consider and address, so your smile is ready for dental implants!
Prepare Your Smile For Beautiful Completion 
Come up with a custom care plan with our team that will end with you receiving dental implants and a complete smile! Remember that we will be here to guide you through any required prep work to reach your goal! Schedule the time you need in Santa Rosa, CA by calling Santa Rosa and Rohnert Park Oral Surgery at 707-545-4625 to schedule your visit today.