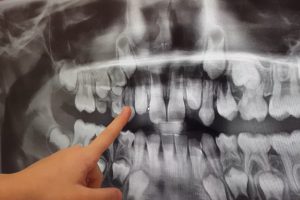 We have a team of talented and experienced oral and maxillofacial surgeons, who offer an array of corrective treatments to repair smiles, replacing missing teeth, extract them, or even rebuild lost structure in the jawbone. However, to offer treatment with accuracy and precision, your Santa Rosa and Rohnert Park, CA, oral surgeons may plan the process with digital technology.
Digital Scanning Technology
To take a detailed and clear look at your smile, including what's beneath the gum tissues, such as nerve tissues, roots, and oral structures, we use Cone Beam Computed Tomography, or CBCT. This system uses a fraction of the radiation that x-rays or medical CT scanning technology uses, and the images are available instantly chairside. We can also obtain a more detailed and clearer look at your smile.
Planning and Guiding the Procedure
The images mean we can help identify the best places to insert a dental implant, or to perform corrective jaw surgery, or even the rebuild lost structure with ridge augmentation and sinus lifts. We can assess the strength of the jawbone tissue, and avoid sensitive nerve tissues and sinuses too. The images ensure we also correctly identify the position of impacted teeth or wisdom teeth, so we can remove or bracket them if necessary. With this technology, we offer treatment with precision, accuracy, and help reduce the risk of complications down the road.
Ensuring Your Comfort
CBCT technology enables us to plan and guide the surgical procedures you need, helping you obtain better oral health and a more attractive process. But we also want to talk about anesthesia and sedation. We strive to ensure you obtain your best possible smile, but we want you to be comfortable throughout the surgical process too. In addition, to listening to your concerns and answering any questions you may have, we offer dental sedation options to help you enter a calm, relaxed state throughout the treatment process. We then offer aftercare instructions and schedule a follow-up visit to ensure you're healing as you should, and to continue treatment if necessary.
If you have any questions about how digital scanning technology helps us plan and guide your smile corrections, or about the options we employ to ensure you remain calm and relaxed, the contact our team today.
Ready to Transform Your Smile?
When you suffer from facial trauma, tooth loss, or damaged/impacted teeth, then you may need oral surgery. To learn more about how our team can improve the function, beauty, and overall health of your smile, then schedule a consultation by calling Santa Rosa and Rohnert Park Oral Surgery in Santa Rosa, CA, today at 707-545-4625. Our team is ready to help you enjoy better oral health, and a smile that inspires confidence.