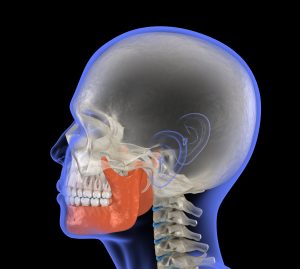 When you have an imbalanced bite, or facial trauma or tooth loss leads to problems with function and beauty, then the issue could be with your jaw. To correct these concerns, and improve overall balance and esthetics, your Santa Rosa and Rohnert Park, CA, oral surgeons could offer corrective orthognathic surgery.
When Do We Need Oral Surgery?
We may prescribe a surgical procedure to address a number of issues that impact your ability to eat and speak, and could lead to complications down the road. For example, if you one or both of your jaws don't develop correctly, this could alter how you chew and speak. There could be abnormal growths as well, or issues that have developed due to an injury to the face or jaw. These issues could also lead to problems like dental misalignment, which the orthodontist won't be able to address until the underlying factors in your smile are addressed. But how do we oversee this surgical process?
Planning Your Procedure
Everything starts with an initial exam. Our team will discuss your situation, and then carefully examine your smile with digital iCAT technology, providing detailed x-rays that use a fraction of the radiation traditional systems require. We then identify the factors behind your oral health issues, and create a plan to address them. We will often work alongside your dentist and orthodontist throughout the process, as they will be likely offer care to fine tune the issue afterward and continue improving your overall balance and alignment. The procedure could then involve ridge augmentation, sinus lifts, or other correct procedures, and care will be taken to ensure good smile esthetics afterward.
Securing Your Comfort
We want to make sure you feel comfortable throughout the process, so we can offer dental sedation and general anesthesia to help you enter a calm and relaxed state, with little to no memory of the procedure afterward. The treatment will be completed with advanced technology to ensure results with accuracy and precision. Afterward, your orthodontics can help correct dental alignment and other minor issues. Braces may be needed for a short time as well. If you have any questions about how we approach this procedure, or about scheduling an appointment for a consultation, then contact our team today.
Do You Have Questions About Orthognathic Surgery?
Our oral and maxillofacial surgeons want to help improve the function, health, and beauty of your smile with corrective orthognathic surgery. We can also address tooth loss and even durable tissues lost by untreated tooth loss. To learn more about our approach to jaw surgery and other corrective procedures, then schedule a consultation by calling Santa Rosa and Rohnert Park Oral Surgery in Santa Rosa, CA, today at 707-545-4625.