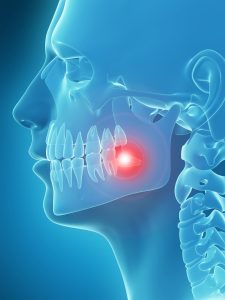 Our team of oral and maxillofacial surgeons know that sometimes, removing a tooth is crucial for avoiding worsening oral health. From avoiding the spread of infection to preparing smiles for implant dentures, we often need to remove a tooth. In today's blog, your Santa Rosa and Rohnert Park, CA, oral surgeons explain how we complete a comfortable tooth extraction.
Wisdom Teeth
We often have patients referred to us who have wisdom teeth on the cusp of eruption. Also known as third molars, these arrive in our late teens and early 20s. When they erupt, this forces up to four new teeth in your smile, and the result could be a painful partial eruption known as an impaction, as well as infection and misalignment. To avoid these complications, we simply remove the teeth before they erupt!
Preparing for Implant Placement
If you have a diseased or infected tooth, or if you only have a few left in your smile and require a denture, then we may extract the tooth. Afterward, we take detailed impression and measurements of your smile with digital scanning technology, planning the placement of dental implants. Using technology to guide the process, we insert the implant post into the smile, where they act as new roots. We then attach a crown or denture to complete your smile and improve the function and health of your smile.
Other Reasons
We could also remove teeth loosened by gum disease, or work with your orthodontics, extracting a tooth to make room to reposition the others with braces or aligners. Taking a tooth out could also be crucial for avoiding infection due to a severe injury, such as a crack or chip.
Sedation and Extraction
Before we get started, we will take time to make sure you feel comfortable and relaxed. Along with a local anesthetic to numb the area, we will offer sedation to help you enter a relaxed state, with no memory of the procedure afterward. Next, we gently extract the tooth in question with a pair of forceps. We then suture the area closed and provide detailed aftercare instructions and prescriptions. We will remove sutures in follow-up visits and make sure the area is healing as it should. If necessary, we can discuss implant placement and other follow-up procedures. If you have any questions about our approach to general extraction, then contact our team today.
Do You Have Any Questions About General Extraction?
Our team of oral and maxillofacial surgeons want to help you maintain optimal oral health with tooth removal. To learn more about removing teeth and other oral surgical procedures, then schedule a consultation by calling Santa Rosa and Rohnert Park Oral Surgery in Santa Rosa, CA, today at 707-545-4625.