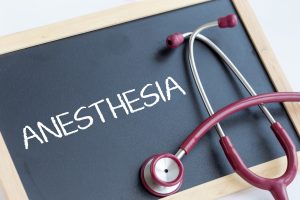 When you see your Santa Rosa and Rohnert Park, CA, oral surgeons for treatment, we want to make sure that whether you're undergoing an extraction or implant placement, or if you need jawbone grafting and sinus lifts, the experience is comfortable. In today's blog, we're talking about our personalized anesthesia options!
Local Numbing
Our team is licensed and accredited and follows strict health and safety guidelines with it comes to the administration of sedation and other numbing agents. We follow the same standards expected in operating rooms in hospitals! We want to make sure our patients, no matter what age, remain safe and healthy during their time in our office. We will assess age, medical history, dental anxiety levels, and current health before we prescribe an option for you. Prior to the procedure, we could administer a localized numbing agent to ensure comfort, but with sedation we ensure you enter a calm and relaxed state, with little to no memory of the procedure itself!
Nitrous Oxide and Oral Sedation
Nitrous oxide, also referred to as laughing gas, is a common option we administer for patients of all ages. The patient wears a mask over the nose and inhales a gas that causes a euphoric, relaxed feeling. The effects wear off as soon as the procedure ends. Many people drive themselves home or return to work or school! We also have oral sedation, such as valium, that is taken prior to the procedure and lets you enter a deeper state of calm. The effects will take time to wear off, so you need to arrange for a friend or family member to bring you home. With both options, you remain conscious and can respond to us as needed.
IV
The deepest form of relaxation is IV, which cause you to enter a near unconscious state throughout the procedure. Administered via an IV, we will have trained anesthesiologist on hand to monitor you through the procedure and administered sedation as needed. Again, a friend or family member will need to bring you home, and we suggest this option for those undergoing multiple procedures to more involved oral surgical procedures, such as bone grafting or sinus lifts. If you have any questions about the options we provide to ensure you enjoy your time and the office and remain comfortable, then contact our team today.
Do You Have Questions About Anesthesia?
Our team of oral and maxillofacial surgeons wants to make sure you feel calm and comfortable throughout your oral surgical procedure, whether you're having a tooth removed or rebuilding your smile. To learn more about ensuring your comfort during your treatment, then schedule a consultation by calling Santa Rosa and Rohnert Park Oral Surgery in Santa Rosa, CA, today at 707-545-4625.