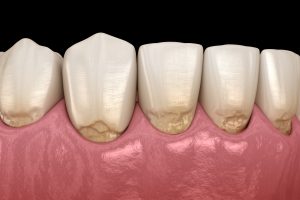 Oral pathologies refer to issues like sores, lumps, and lesions on the inside of your mouth or in your gums. These may seem minor, but any sores or lesions that don't go away could actually point to serious issues, including oral cancer. In today's blog, your Santa Rosa and Rohnert Park, CA, oral surgeons explain how to recognize oral pathologies, and when to see our team!
Signs of Trouble
You should always let us know if you experience any changes to your smile. Examples include oral sores, red or white lesions, swelling and lumps, and ulcers. Cysts or tumors or cause for concern too. Sometimes, these could cause discomfort, but other times they could be painless. Either way, if you have sores, rough patches, or other areas that don't heal after a week, please let us know. This could point to an underlying issue, such as oral cancer, that needs immediate attention.
The Screening Process
First, we would like to recommend everyone visit their general dentist every six months for a checkup and cleaning. During these routine exams, your dentist can uncover possible areas of concern in the earliest stages, referring you to a specialist, such as our office, for a biopsy and screening. Our team of oral and maxillofacial surgeons know how to diagnose and treat common oral pathologies, restoring health, comfort, and function to your smile. To begin, we will look at your oral and medical health history, and then take a series of detailed digital x-rays and images of your smile. Using 3D scanning technology, we can uncover and diagnose problem areas in your smile.
Biopsy and Treatments
Once we complete the exam, we may recommend a biopsy for possible cancerous and precancerous areas. The tissue samples we gather will be sent to a special lab and examined. From there, we can properly diagnose the issue and then recommend possible treatment options. The sooner an issue is uncovered and identified, the sooner we administer care to address it, preventing harmful complications. If you have any questions about diagnosing and treating common oral pathologies, or if you have sores or lesions that haven't healed after a week, then contact our team right away to schedule your next visit.
Do You Have Questions About When to Seek a Screening?
Persistent pain and discomfort in and around your mouth could mean you need to see us right away for a diagnosis. To learn more about how we approach diagnosing and treating oral pathologies, then schedule a consultation by calling Santa Rosa and Rohnert Park Oral Surgery in Santa Rosa, CA, today at 707-545-4625. Our oral and maxillofacial surgeons know how to help manage your oral health and address serious cases of pathology and trauma, restoring the health, function, and even the beauty of your smile.