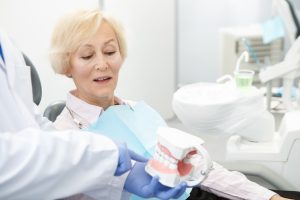 Our team of oral and maxillofacial surgeons offer an array of treatment options, from repairing facial trauma to general extraction or dental implant placement. To ensure our patients feel comfortable and calm during the treatment process, we may offer dental sedation. In today's blog, your Santa Rosa, CA, oral surgeons talk about our dental sedation options!
Our Licenses and Accreditations
Our team is licensed and accredited, and we follow strict guidelines with our monitoring and safety standards. In fact, we follow the same standards expected of hospital operating rooms! Our extensive training means we're equipped to offer sedation to children, adults, seniors, and those with special needs. We offer multiple forms, and also opt for the latest technology when treating our patients. We know that undergoing oral surgery can be a source of anxiety, but we want you to remain calm and relaxed, knowing that before we even administer sedation that you're in good hands.
Dental Sedation Options
Local anesthesia is what we administer the area around the teeth or gums being treated, numbing the area. We also have nitrous oxide, which is given in a gas form through a mask over your nose. The effects occur quickly, as you become calm with little to no memory of the procedure. The effects wear off just as quick, which is why anyone undergoing treatment with nitrous oxide could drive themselves home. Valium is an oral sedative given in the hours before the procedure, offering a deeper state of calm. You're less likely to have any memory of the procedure, and the effects take time to war off. Since you're likely to be groggy, a friend or family member will need to bring you home.
The deepest option is IV sedation. You will be monitored by a trained anesthesiologist throughout the procedure, and again, the effects will take time to wear off. The option we recommend or you will depend on a number of factors, including your medical history and current health. We will also provide detailed aftercare instructions and prescriptions for medications to ensure your healing process is comfortable and free of complications.
If you have any questions about how we keep you feeling safe and calm during your oral surgery, whether you're undergoing a general extraction or a major procedure like a ridge augmentation, then please contact our team today to learn more. We're here for your questions, and to help you get started on your treatment.
Do You Have Questions About Dental Anesthesia?
Our team wants to ensure that your oral surgical procedures are a relaxed and comfortable experience. To learn more about how we keep our patients comfortable, then schedule a consultation by calling Santa Rosa and Rohnert Park Oral Surgery in Santa Rosa, CA, today at 707-545-4625.