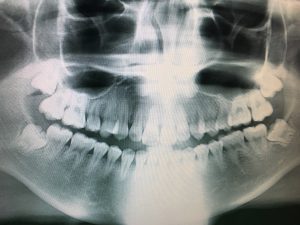 When you have issues with your jaw due to abnormal growth or damage, or even the loss of mass and density, then you may need surgery to correct these concerns and avoid major complications. In today's blog, your Santa Rosa and Rohnert Park, CA, oral and maxillofacial surgeons talk about how we provide orthognathic surgery!
When You Need Orthognathic Surgery
When you have complications with your jaw, this could impact how easily you speak, and alter how you eat and chew. This could also mean trouble with your facial structure and even lead to a prematurely aged appearance for some patients. Orthognathic surgery is recommended to correct the factors behind these complications, restoring function, health, and beauty to your smile and facial structure. Issues include abnormal growths, facial trauma, loss of mass and density in the jaw, tooth loss, fractures and breakage, and issues that arose naturally due to problems during growth and development. Often, in treating these concerns the esthetics of your smile improve too!
Planning Treatment
First, we need to use CBCT scanning technology to gather detailed images of not only the surfaces of your smile but also the tooth roots, jaw joints, jawbone, and oral structures. These detailed images are available instantly chairside, and can help us walk you through the diagnostic process, and make an assessment with accuracy and precision.
Sedation
We always strive to ensure you remain calm and comfortable during your procedure, even if you have high levels of dental anxiety. Our team is trained and licensed in the administration of anesthesia, and a trained anesthesiologist is always on hand. We have several options, from nitrous oxide to oral sedation and IV sedation, to help you enter a deep state of calm with little to no memory of the procedure at all.
Recovery
For some, recovery includes the need for an orthodontist to provide fine corrections, including the use of braces or aligners. We could also prescribe medications to facilitate a comfortable and complication-free healing period. Follow-up visits will be scheduled so we can monitor your smile and make sure everything is healing correctly. We will be coordinating with your general dentist and orthodontist throughout this process, ensuring you receive quality care. If you have any questions about how we approach orthognathic surgery, or if you have an issue that you feel needs attention, then contact our team today to learn more.
Do You Have Questions About Orthognathic Surgery?
We would like to offer treatment for issues with the health and function of your jaw, whether minor or severe. To learn more about how we comfortably complete your orthognathic surgery, then schedule a consultation by calling Santa Rosa and Rohnert Park Oral Surgery in Santa Rosa, CA, today at 707-545-4625. A beautiful, healthy, and functional smile is possible, even following severe injuries!