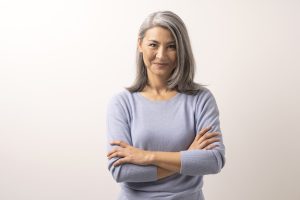 When you lose your teeth, one of the many complications could include the loss of mass and density in the jaw, which means issues with your appearance and smile function. However, we can restore the jaw and make it ready for implant placement, addressing your missing teeth. In today's blog, your Santa Rosa and Rohnert Park, CA, oral surgeons discuss implant placement.
The Loss of Jawbone Density
How do you lose jawbone density in the smile? When you have a missing root, the body will divert the flow of key nutrients to other parts of the smile. Which means the tissues around the missing tooth gradually lose mass and density, breaking down. Over time, this could mean additional missing teeth and eventually, an older appearance. However, dental implants could prevent this loss of mass and density. When inserted into the smile, the new roots stimulate the growth of mass and density in the jaw, preserving your smile and preventing further tooth loss! This also allows your new teeth to last for decades or possibly even a lifetime.
Preparing Smiles for Implant Placement
To get started, we will first take detailed digital x-rays and intraoral camera images of your smile. This step allows us to see the positions of nerve tissues and sinus cavities, and to find the best position and angle to secure a new root. Once your smile is ready, we will move forward with the placement of the new posts, guiding the process with advanced technology.
Dental Implants
Once your posts are in place, we wait for osseointegration to take place, which bonds them with the jawbone like a new root. We then attach an abutment to the posts, which extends above the gum line. For those with a single missing tooth, we attach a custom-made dental crown to the post. The crown looks natural and provides a dependable chewing surface. If you have several posts, we could secure a bridge or denture with the abutments, so you can enjoy a complete smile and eat your favorite foods again. Having implant dentures also means no slippage when you eat or speak, and also that you don't need to remove them for cleaning periodically.
If you have any questions about how to address one or more missing teeth, or if you have lost teeth and would like to find out if our dental implants are right for you, then contact our team today to learn more.
Do You Have Questions About Ridge Augmentation?
We want to help preserve your smile and prepare it for tooth replacement with implant dentistry. To learn more about how we rebuild and restore your smile, then schedule a consultation by calling Santa Rosa and Rohnert Park Oral Surgery in Santa Rosa, CA, today at 707-545-4625.