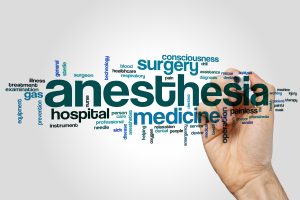 We offer oral surgery to remove damaged teeth, place dental implants, or even treat facial trauma and rebuild jawbone tissue. To ensure our patients are comfortable in these procedures, we provide anesthesia and dental sedation. In today's blog, your Santa Rosa and Rohnert Park, CA, oral surgeons discuss how we keep everyone comfortable during our visit!
Our Trained and Licensed Team
We have a trained team ready to help ensure you and your family remain comfortable when undergoing oral surgery. Not only do we use the latest technologies and medications available, but we have experience helping pediatric and elderly patients, and everyone in between. We're licensed and accredited and follow strict guidelines. In fact, we employ the same monitoring and safety standards you could find in a hospital operating room!
Choosing Your Anesthesia
We will take time to choose the best option for you, taking your current health, age, and medical history into account. We want to administer the option that is safest for you, and helps you enjoy your time in the chair, often with little to no memory of the procedure at all! Along with local anesthesia, we also have dental sedation to help you enter a deep state of calm and relaxation.
Dental Sedation
We have nitrous oxide, which is safe for all ages and is administered through a mask over the nose. The effects start immediately, and wear off as soon as the procedure ends. With this option, you're conscious but comfortable, and rarely remember the treatment experience. If you need a deeper state of calm, we could offer oral sedatives in pill or liquid form prior to the procedure. You enter a more relaxed state with no memory of the procedure. The effects won't wear off right away, so you will need a friend or family member to bring you home. With general anesthesia, we administer the calming agent via IV, offering the deepest state of clam possible. A trained anesthesiologist will monitor you the entire time, and again, the effects will take time to wear off completely.
If you have any questions about how we choose the right calming agent for you, or if you would like to see us for an oral health concern, then contact our team today. A visit now means we can administer care before the hectic holiday season makes your schedule too busy, and before your 2021 dental insurance benefits end.
Do You Have Questions About Our Sedation Options?
We're ready to offer oral surgery in a calm and relaxing environment. To learn more about the process of keeping our patients comfortable, then schedule a consultation by calling Santa Rosa and Rohnert Park Oral Surgery in Santa Rosa, CA, today at 707-545-4625.