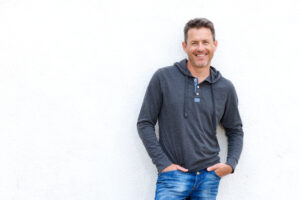 ? Well, they've been shown to have a 95% success rate at the 10-year mark, which is far longer than traditional bridges or dentures. But they've also been known to last much longer, a lifetime in some cases! In today's blog, your Santa Rosa and Rohnert Park, CA, oral surgeons look at the secret of their longevity.
The Secret of Implant Longevity
The secret is in the biocompatible titanium implant post. Unlike other prosthetics that are secured with crowns, clasps, or suction, with dental implants your new teeth will be secured with a free standing post that acts like a new root. The placement process is planned and guided with advanced digital technology, choosing a position and angle that best supports a new tooth or prosthetic. We insert them into the jaw and they bond with the tissue like a new root. This not only secures them firmly, but also stimulates the growth of jawbone tissue, a development that counteracts the loss of jawbone structure that typically follows tooth loss. As a result, they can stay in place for decades to come or even a lifetime. In comparison, typical removable prosthetics need to be replaced every five years or so, since the jaw ridge changes shape. 
A Lifelike Appearance
That addresses the roots, and the secret to the longevity. But what about the crowns and bridges/dentures, the part people see when you smile ? We put just as much care in this process as well. We want your new tooth or teeth to absorb daily forces and allow you to eat and speak as you did before tooth loss. But we also want them to look natural too, blending with the rest of your smile or offering a beautiful new one. We take care in the design and fabrication process to help ensure the crowns, bridges, partials, and full dentures we create will look natural and function just as your original smile did. 
If you have any questions about treating your missing teeth, or if you would like to upgrade to dental prosthetics that are fixed in place and not removable, then contact our team today. We would love to help you start your journey to a full and gorgeous smile in 2022, treating your tooth loss and helping you avoid major oral health complications. We can help discuss your insurance coverage, and what options will best help your smile.
Do You Have Any Questions About Dental Implants?
We're ready to help people enjoy a complete smile again, often in only one visit. To learn more about lifelike and durable solutions to missing teeth, schedule a consultation by calling Santa Rosa and Rohnert Park Oral Surgery in Santa Rosa, CA, today at 707-545-4625.