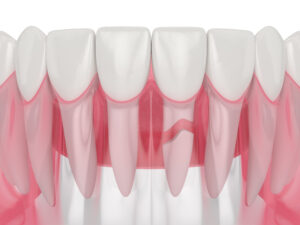 When you sustain an injury to the face, or a tooth is knocked out, then you have facial trauma that needs attention before major complications develop. In today's blog, your Santa Rosa and Rohnert Park, CA, oral surgeons talk about how we correct facial lacerations and injuries to improve the health, function, and appearance of your smile.
Our Experience
We are very experienced in the treatment of minor and severe cases of facial trauma. Our team has been trained in cosmetic closures for complex lacerations and injuries in order to ensure the most lifelike and esthetically-pleasing results. In addition, our doctors are also part of the Trauma Team at the Santa Rosa Memorial Hospital. We know how to restore injuries and improve esthetics, and how to ensure a balanced bite to avoid pain and complications in the coming months and years, so you can return to your normal activities and daily life.
Planning Treatment
First, we need to understand the cause and extent of your injuries. We will talk to your doctor or general dentist, and will also gather incredibly detailed images of your smile with advanced digital x-rays and intraoral cameras. This allows us to understand the full extent of the damage, so we can plan treatment with precision and accuracy. We will also talk to you about your smile and your hopes for the repair process. With local anesthetic and dental sedation, we will ensure your procedure is a calm and comfortable one, with you having little to no memory of the procedure at all. Our detailed aftercare instructions will also help facilitate a fast and complication-free healing period.
Correcting Facial Injuries and Missing Teeth
Using our dental expertise, our team can reposition the teeth and move them back into proper position following an injury. This helps us restore the overall framework of your smile and facial bones, so your repair not only prevents infection and complications, but also offers improved esthetics too. We have experience with jaw surgery, so we can repair breakage and restore balance too. If teeth have become lost, we have dental implants to provide a durable and long-lasting replacement option. If you have any questions about how we address facial lacerations and injuries, then contact our team today. We can help restore your smile, and help you feel confident again!
Talk To Your Santa Rosa, CA Dental Practice About Correcting Injuries
Our team is ready to help address injuries and other traumas, restoring health, function, and beauty. If you want to find out more about how we repair and transform smiles, contact your Santa Rosa, CA, oral surgeons by calling 707-545-4625. Don't let an injury impact your quality of life, let our team help!